The State-Owned Airport Authority managing Bali's Ngurah Rai International Airport – Angkasa Pura I (AP-I) recorded handling 19.3 million tourists in the first half of 2020 figure that declined 49% from the 37.8 million travelers in the same six-month period in 2019.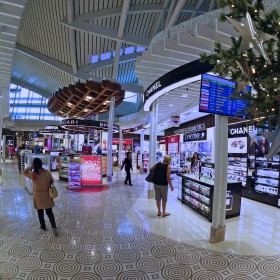 In terms of income, the lower passenger traffic levels saw AP-I turnover of Rp. 2.37 trillion or 43.2% less January-during June 2020 than the Rp. 4.19 trillion income in the same period in 2019.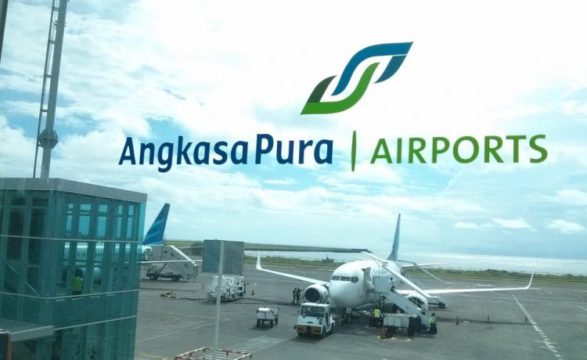 PT Angkasa Pura I manages the following 19 airports in central and eastern Indonesia
1. Ngurah Rai International Airport, Denpasar, Bali
2. Juanda International Airport, Surabaya, East Java
3. Sultan Hasanuddin International Airport, Makassar, South Sulawesi
4. Sultan Aji Muhammad Sulaiman International Airport, Balikpapan, East Kalimantan
5. Frans Kaisiepo International Airport, Biak, Papua
6. Sam Ratulangi International Airport, Manado, North Sulawesi
7. Syamsudin Noor International Airport, Banjarbaru, South Kalimantan
8. Achmad Yani International Airport, Semarang, Central Java
9. Adisucipto International Airport, Yogyakarta, Special Region of Yogyakarta
10. Adisumarmo International Airport, Solo/Surakarta, Central Java
11. Lombok International Airport, Mataram, West Nusa Tenggara
12. Pattimura International Airport, Ambon, Maluku
13. El Tari International Airport, Kupang, East Nusa Tenggara
14. Yogyakarta International Airport, Kulon Progo, Yogyakarta
15. Sentani International Airport, Jayapura, Papua
Quoted by the State News Agency Antara, the CEO of AP-I, Faik Fahmi, said, "Concerning the reduced income AP-I has undertaken 'cost leadership' or cost reductions amounting to 50% of budgeted amounts for this year."
Looking ahead to the second half of 2020, Fahmi will continue to undertake further cost reductions. Savings in expenses are slated to be made from a program to use more "green energy," by seeking income in sectors of the economy not connected to aviation, making more effective use of capital resources, the sale of non-performing assets such as motor vehicles, and the renegotiation of payments owed to vendors.
Discussing future business prospects for AP-I, Fahmi said: "The Covid-19 pandemic has greatly strained the aviation industry and the economy in general due to restrictions on the movement of people and goods. In keeping with the Government's adoption of 'new normal' policies, we remain optimistic that there will be an increase in traffic in the second half of 2020."
Faik also commented on the drastic decrease in air traffic in the first semester of 2020 that achieved only 233,344 movements, a reduction of 31% compared to 2019 when there were 337,350 flight movements at the 15 airports managed by AP-I.
Meanwhile, cargo traffic in H1 2020 declined slightly to 204.5 million kilograms from the 216.3 million kilograms moved during Semester I 2019.
Faik Fahmi stated that AP-I is committed to implementing in a disciplined and consistent way all health protocols to prevent the spread of COVID-19. This commitment, he underlined, is needed to restore the public's confidence to travel by air.