Beritabali.com reports that there has been a recent surge in the number of foreign nationals in Bali arrested for the possession of narcotics.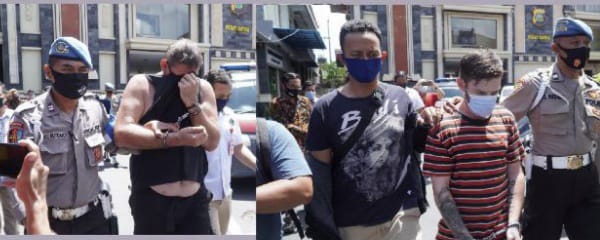 Among those arrested are two men from Australia and the U.K. who were recently busted by the Anti-narcotic Division of the Bali Police.
Police discovered more than ten packets of methamphetamines and 15 capsules of ecstasy in the possession of U.K. National Collum Park (32) staying on Jalan Dewi Sri and Australian Aaron Wayne Coyle (44) residing on Jalan Nakula in Kuta.
Police Commissioner Jansen Avitus Panjaitan, who heads the Denpasar Police Precinct, said on Thursday, 03 September 2020, that both men are drug dealers who were targeted as part of a drug crackdown campaign underway in Bali.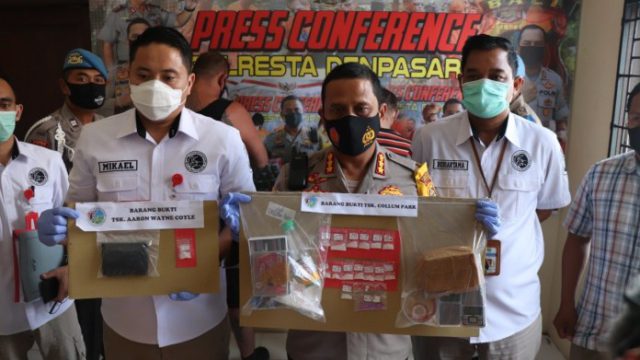 Collum Park was arrested at his residence on Jalan Dewi Sri in Kuta with 14 packets of sabu-sabu weighing 11.84 grams and 15 purple capsules of ecstasy bearing the "granat" brand.
Police say the suspect, Collum, has been in Bali since 2019.
Meanwhile, police say suspect Aaron Wayne Coyle was apprehended at his home on Jalan Nakula Dipta in Villa #2 in Seminyak. At the time of his arrest, Coyle was found in possession of one small packet of sabu-sabu containing 1.23 grams of the narcotic.
Police say Coyle had been residing in Bali since 2020.
Panjaitan said that the two men were involved in a criminal syndicate. Collum Park worked as the dealer or distributor, while Aaron Coyle was the courier delivering the drugs. Coyle would leave the drugs at "blind drops" where, through prior arrangement, consumers would subsequently pick up the drugs.