Denny Hidayat (24) and Oki Santoni (23), accused of producing and selling falsified Rapid Test COVID-19 Certificates in the name of a health facility in Denpasar, Bali, are now in the custody of the Denpasar Police Precinct.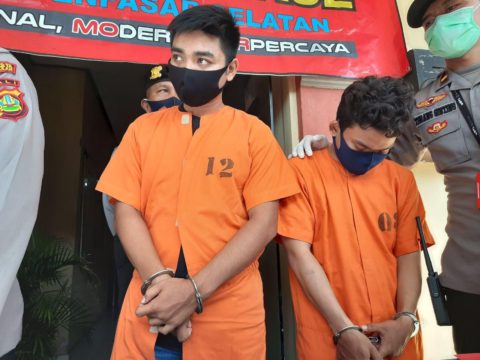 As reported by the State News Agency ANTARA, the men digitally scanned and edited legitimate Rapid Test Certificates issued by Quantum Sarana Medik bearing the name of those "ordering" a COVID-19 Certification offered by the two men online via social media.
Officer Fatwa Rahmadani of the Denpasar Police told how Denny Hidayat offered the falsified COVID-19 certification for Rp. 50,000 each. Denny would request the identity of the ordering party, and then produce and deliver the bogus certificate.
The other defendant in police custody, Oki Santoni, would produce the certificates by editing on photoshop an existing certificate by supplanting the purchaser's name and details.
The two men shared the proceeds of their illegal enterprise.
The fake Rapid Test Certification enterprise has operated since 21 September 2020 and, according to police, only managed to create three fake documents for customers from Java.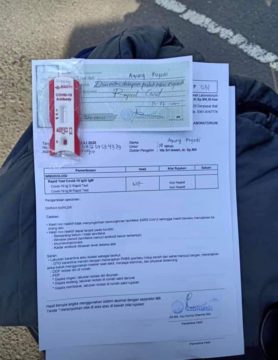 Police are also holding Denny Hidayat on an additional criminal charge connected with a handphone's theft from a shop in Bali's capital of Denpasar that took place on 07 October 2020.
Hidayat and Santoni are charged under Section 263 of the Criminal Code (KUHP) for falsifying documents. Hidayat is also being charged under Section 362 of the KUHP for theft.