The Coordinating Minister for Maritime Affairs and Investment, Luhut Binsar Pandjaitan, promised that long-term visas for international tourists to Bali would be introduced soon.
As reported by NusaBali.com, the Minister's pledge was made at a Bali Investment Forum held online on Friday, 26 March 2021, with Pandjaitan saying the long-term visa lasting five years will attract investment to Indonesia.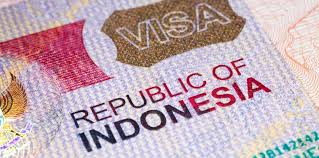 "We will issue a five-year visa for Indonesia. It will give confidence to investors who will invest in Indonesia so that they can work from Bali. These are the details we have decided on, and we will implement this soon. I think in the next month or shortly after that," he said.
Luhut points to Bali as a destination that is very attractive for foreign investors. In a virtual discussion with John Hopkins Hospital in the USA, Luhut reportedly urged the world-famous medical center to establish a facility in Bali. "Yesterday, I held a Zoom Call with John Hopkins. They are prepared to discuss an Indonesian project, and I directed them to Bali because Bali is very attractive for international investors," he said.
Luhut said the Ministerial regulations on the new class of long-term visas are currently being finalized for international tourists from certain countries comprised of neighboring nationals and developed countries.
Luhut described the new visa as removing the need for people working from Bali to repeatedly apply for new visas and obtain numerous other permits.
Earlier, Sandiaga Uno, the Minister of Tourism and the Creative Economy, had lobbied for the long-term visa for foreign tourists that is now being discussed by the Director-General of Immigration and the Ministry of Justice and Human Rights (Kemenkumham).
Unlike the visitor visa, the long-term visa will remain valid for five years and is renewable. "This is a pre-condition to attract more digital nomads to consider Bali as their second home with more people now working from home," explained Sandiago.