NusaBali reports that between 28 May 2020 and 15 June 2020, some 6,284 people who tried to cross by ferry from Ketapang in East Java to Gilimanuk in West Bali were refused entry to Bali.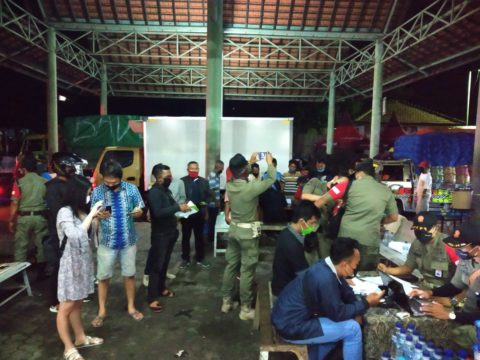 Those denied permission to cross to Bali did not hold the required proof of a rapid test and PCR swab test for COVID-19. Bali's Provincial Enforcement Agency Chief (Satpol PP Provinsi Bali), Dewa Nyoman Darmadi, confirmed that 6,284 people were denied passage. While 31,345 were allowed to travel to Bali after presenting proof of a "negative" PCR swab test.
Darmadi said those who failed to meet the set criteria for entry to the Province of Bali were sent back from the Ketapang Checkpoint to their point of origin.
During the same period, the Sat Pol PP Provinsi Bali assigned eight officers to be on duty every day at the Sri Tanjung, Ketapang Port, Checkpoint. "We were on duty 24 hours a day working in three shifts, with a change of personnel every three days. We were stationed on the East Java side of the straits stopping those without a COVID-19 test certificate from entering Bali," Darmadi explained.