Frederic Pougault (48), a versatile and well-known expatriate chef based in Bali, has been found dead in his rented villa located on Jalan Mertanadi in Kerobokan, Bali.
The Frenchman was found on the morning of Saturday, 19 September 2020, by a housekeeper. Recently returned from a 3-day trip to Jakarta, Pougault was last seen alive on 16 September while swimming in the villa's pool at 11:00 am.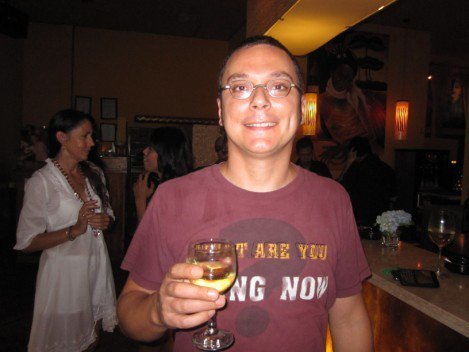 When discovered by the housekeeper on 19 September, Pougault's Body has begun to decompose, leading police and forensic experts to believe he had been dead for more than 24-hours. Preliminary examination by police did not reveal any signs of violence at the residence or on the Frenchman's corpse.
In Indonesia, an in-depth examination of mortal remains is typically only done with the immediate family's specific permission.
The French chef had an extensive educational background in the culinary arts, including a cooking and management diploma from the prestigious Institut Paul Bocuse and additional training in traditional Thai cuisine from the Blue Elephant in Bangkok, Thailand.
Working for many years as a consultant, he was involved in the design, launch, and initial operation of quality restaurants in the Virgin Islands, Switzerland, Spain, India, Hungary, Hong Kong, Indonesia, and Egypt.
In Indonesia, he is chiefly remembered for his employment as the executive chef with the Qunci Villas in Lombok, Chef at Sardine Restaurant in Seminyak, Bali, and as executive chef at the Gado Gado Restaurant. He also served as the food and beverage director at the Royal Ambarukmo Hotel in Yogyakarta.