The reduction in the cost of a COVID-19 Rapid Test from Rp. 150,000 to Rp. 85,000 at Bali's Ngurah Rai Airport has precipitated an increase from an average of 170-180 tests each day to more than 200 following the price reduction.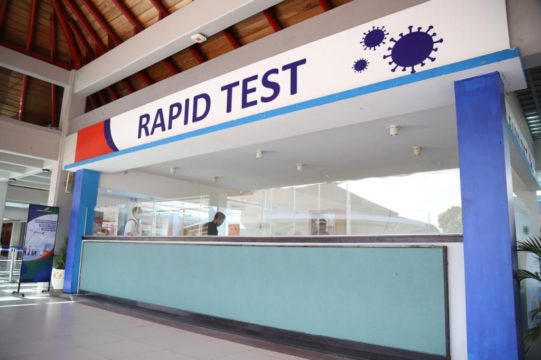 NusaBali quotes the Communication and Legal Manager for Angkasa Pura I, Andanina Dyah Permata Megasari, as confirming increased demand for the test available in the Domestic Arrival Terminal following the price reduction that took effect on 16 September 2020. "There has been an increase in test numbers comparing from before and after the cost of the Rapid Test was reduced. Although the increased number undergoing tests has not been that significant, it is still more than before," said Megasari on Wednesday, 23 September 2020.
The most significant increase in those requesting the test occurs on Fridays and Sundays when travelers' departures are at a peak.
Related Link