A husband-wife team has developed a retired hotelier's dream and a profitable small business in the Jimbaran area of South Bali that they are now prepared to transfer to new owners.
Located just minutes from the entrance of the prestigious Udayana's University and two major hospitals, BaliBobo Hostel opened at the end of Q1 2022, becoming an instant hit with budget-minded nomadic tourists, matriculating university students, and families visiting hospital patients and university students. The property is within walking distance of Jalan Raya Kampud Unud, situated on a short dead-end street eliminating the noise of passing traffic.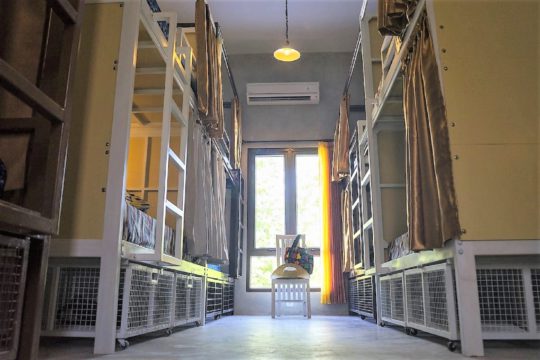 In the year since its opening, reliable revenue and expense tabulations are now available that demonstrate profitability, providing valuable benchmarks for potential future owners.
Personal family consideration now compels the current owners to seek a purchaser for BaliBobo Hostel.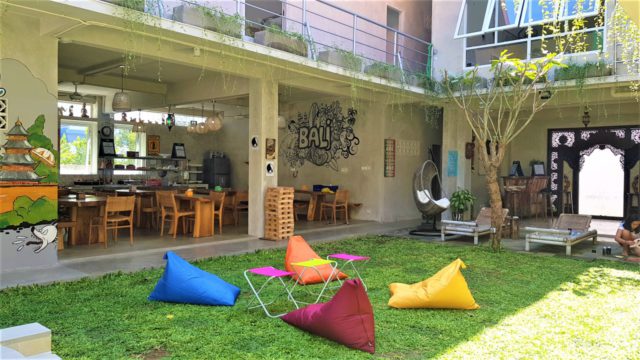 The project is attractively priced and represents an excellent opportunity for a young couple looking for a "hands-on" investment that provides:
Immediate profitability.
Inherent opportunities for short-term and long-term revenue growth.
An adjacent piece of land suitable for future expansion to expand the overall investment to twice its current size.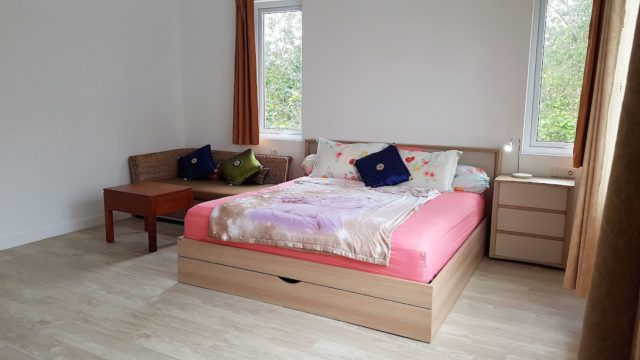 Highlights of this outstanding business opportunity include:
Attractive U-shaped two-story building with eight hostel rooms of 28 square meters each, accommodating 96 hostel bunk beds.
Half the total land area of 1,120 square meters remains available for development and future business expansion.
One private room of 28 square meters with an ensuite bathroom.
A spacious owner's apartment with two bedrooms with ensuite bathrooms, a large living room, kitchen, office area, kitchen, TV area, and office space. This space is ideal for owner-managers or can be rented as a serviced apartment.
Two shared bathrooms with solar hot water for 16 showers and ten washbasins. Eight toilet stalls.
Common kitchen-dining area of 63 square meters.
30 square meter multi-function room equipped with basic gym equipment.
Dedicated reception area.
Small swimming pool equipped with water fountain.
Parking for 30 motorcycles and an adjacent lot for car parking.
Separate staff accommodation with two bedrooms, a bathroom, a workshop, a storage area, and a backyard space.
Excellent WiFi Coverage
Freehold property with complete IMB (Building Permit) and operating licenses for operation "kost" accommodation.
BaliBobo Hostel rates highly on TripAdvisor, Google Reviews (4.9), and Booking.com (9.7). The Hostel has an established marketing network of major Online Travel Agents (OTA).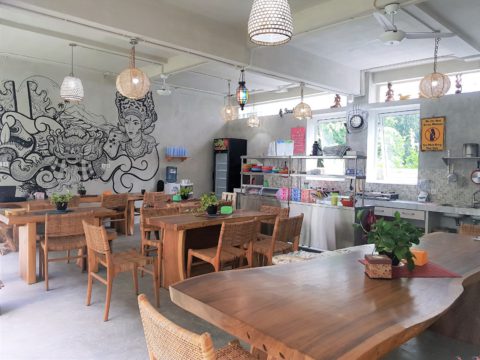 BaliBobo Hostel provides an ROI of approximately 15% with the ability to recoup the investment in 7-8 years or less.
The owners are seeking Rp. 9.62 billion for the BaliBobo Hostel and adjoining parcel of land, including the licenses and permits needed for a going business concern.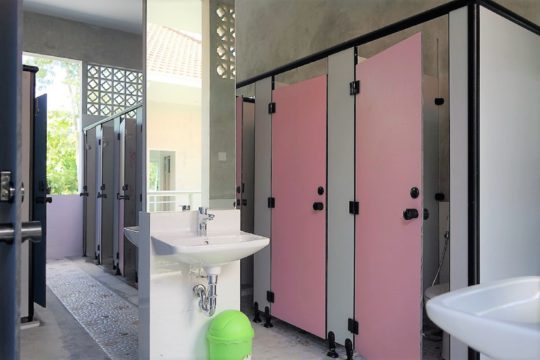 Serious expressions of interest are welcome by Emailing. Buyers able to demonstrate their bona fides will be asked to sign an NDA (non-disclosure agreement) and will then be given a complete tour of the BaliBobo Hostel and supplied with financial details.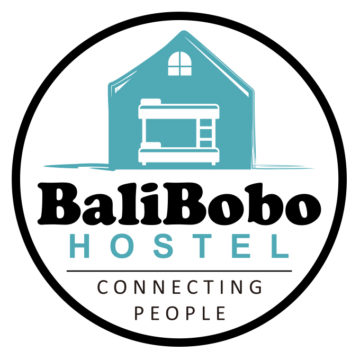 Owners are motivated to sell this excellent opportunity to own a small and profitable business in Bali.
Email for questions and expressions of interest.
WA Text meaages to +62 811 399 276.