Beritabali.com reports that the Deputy-chairman of Commission VII of The People's Representative Council of the Republic of Indonesia (DPR-RI), Gede Sumarjaya Linggih (Demer), has called on the implementation of health protocols in Bali as a necessary stimulus to restart the Island's tourism-driven economy.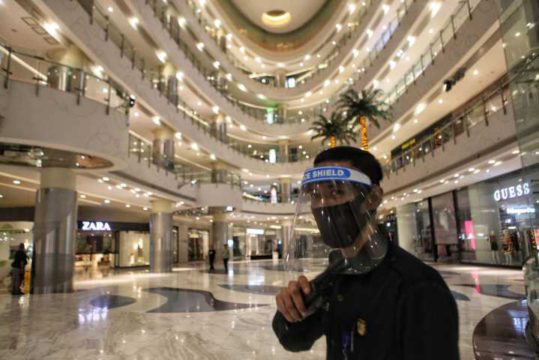 The DPR-RI member from Bali warned that if a one-sided approach emphasizing only health is employed in revitalizing the Island's economy, the road to recovery would be prolonged. Adding: "Recovery must be done in coordinated and simultaneous moves. Health must be prioritized. If the Island is not re-opened for tourism, it may take ten years to regain lost ground." Demer warned.
Demer pointed to how the Central Government in Jakarta was developing health protocols under the banner of "The New Normal" that will soon be socialized to the general public. He said he hoped that broad cross-segments of society – including the police, armed forces, and local village leadership – can be mobilized in Bali following the successful model employed in the Nation's capital.
"The economy will be re-opened, slowly re-opened, as soon as possible. But let's remember that the new health protocols must be enforced and monitored by government agencies." Demer explained.
A 'New Normal' That's Anything But Normal
Demer predicts that under the "New Normal," the number of visitors to Bali will be negatively impacted and remain low due to strict health protocols on inbound aircraft and at Bali's Airport. In the case of airlines, new rules may require airplanes to operate at 50% of their rated capacities.
On the assumption that visitor number to Bali will not diminish after the Pandemic, Demer argues Bali needs a second airport to welcome the same level of visitors as it did in the past now that airplanes are compelled to fly with only 50% of their seats occupied.