The Coordinating Minister for Maritime Affairs and Investment, Luhut Binsar Pandjaitan, praises the steps undertaken by the Government to hasten the restoration of the national tourism economy through the opening of tourism destinations Bali.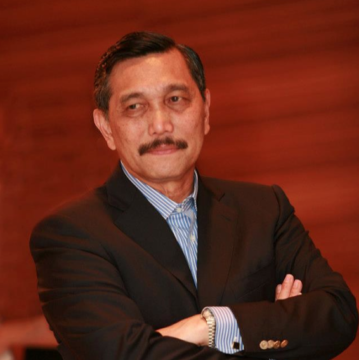 As reported by Kompas.com, Minister Luhut points to the Government's restarting tourism in the "new era" and the Indonesian Quick-Response Code (QRIS). Taken from the State News Agency Antara, on Saturday 1 August 2020, Minister Luhut said that national tourism and Bali as a destination are inextricably intertwined.
Adding: "Now is the time for the economy to begin to recover. Today is what I think is a historic day. We are opening Bali, not just for the sake of reopening."
Luhut said Bali was reopened on Bali on 31 July 2020 after careful consideration of contagion rates, recovery rates, and his view that COVID-19 infections are under control in Bali.
Describing the deliberative process, Luhut said, "All derives from how many were infected, how many are cured, and what was the mortality rate. With that as a reference, we can determine which areas are red zones, which are yellow and green. Bali, in my opinion, has many areas that are now green, there are still many that are yellow, but none are red."
Green zones are those that are "safe" with no new recorded cases of infection; yellow zones are areas with low levels of contamination, and red zones are areas considered highly contagious. Luhut said the Province of Bali could be closed to tourists if certain locations become red zones. Luhut said: "This health issue is important. Therefore health protocols should not be bargained."
"We all must work together to enforce this discipline. Without discipline, Covid-19 will not be controlled, and this will have an impact on the economy," Luhut emphasized.
Luhut said that tourism is one of the areas that is treasured by the Government. Continuing, he said state revenues through tourism are very high and can create jobs. In the records of the Central Statistics Agency (BPS), 60 percent of foreign tourists who come to Indonesia travel to Bali. Bali tourism also contributed 28.9 percent of the national tourism foreign exchange, which in the past amounted annually to Rp75 trillion.
"The President has repeatedly reminded us that we must handle tourism properly. There are two keys to achieving this that must receive attention: the handling of Covid-19 and the management of the economy," Luhut added.
The Minister feels that the proper handling of Covid-19 and economic recovery must go hand in hand because properly dealing with the Covid-19 pandemic is sure to provide a good stimulus for Indonesia's economic development. The Coordinating Minister for Politics and Security said that the Government has taken very comprehensive steps in handling Covid-19. "So I want to inform you that now almost all sectors are handled well: aid programs and stimulus programs are being carried out well," he said.
Luhut commented further that the Covid-19 pandemic occurring at this time represents a big challenge for the tourism sector, and Bali is no exception. The National Statistics Agency (BPS) reports that foreign tourist arrivals in May 2020 fell by 86.9 % compared to the same month in the previous year. Bank Indonesia also noted that the realization of foreign exchange from tourism in May 2020 experienced a contraction of up to -97.3 %, year on year.
The BPS also reports that 60% of all international tourists that visit Indonesia include Bali in their itineraries. As a result, Bali contributes 28.9% of all foreign exchange earned by Indonesia, estimated at Rp. 75 trillion. 
Luhut continued, saying: "The president has repeatedly reminded his aides that we must correctly handle the tourism sector. There are two key areas that I think need attention: the handling of Covid-19 and the handling of the economy.