AirAsia Indonesia will embark on a phased resumption of service on selected routes effective 19 June 2020.
The schedules to be flown by AirAsia Indonesia are show on the Airline's website and in the chart below.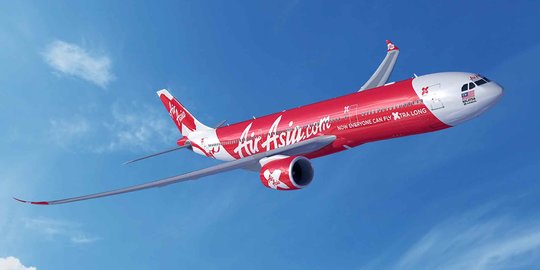 On 19 June, two destinations – Bali and Medan – will be served with flights flown four times each week.
AIRASIA Flight Schedule Effective 19 June 2020
Flight #
From
Destination
Dept.
Arrive
Operating Days
QZ 7520
Jakarta
(CKG)
Bali
(DPS)
09:35
12:35
Mon/Wed/Fri/Sun
QZ 7521
Bali
(DPS)
Jakarta
(CKG)
12:50
13:35
Mon/Wed/Fri/Sun
QZ 192
Jakarta
(CGK)
Medan
(KNO)
12:10
14:40
Mon/Wed/Fri/Sun
QZ 193
Medan
(KNO)
Jakarta
(KNO)
15:05
17:25
Mon/Wed/Fri/Sun
AirAsia said they are continually monitoring developments surrounding the COVID-19 Pandemic and will add more flights as conditions and the situation permits. The Airline has restated its commitment to serve the public's need to move goods and passengers from the public and private sectors, organizations, and community groups to both domestic and international destinations on charter and scheduled services.
Passengers are currently required to prepare the following to meet governmental regulations on personal movement during the Pandemic:
An Indonesian Identity Card (KTP) or other legal forms of identification.
A letter proving a "negative" result on a COVID-19 Rapid Test issued within three days of your flight, OR
Proof of a "negative" result on a COVID-19 PCR test conducted within seven days of your flight, OR
A letter issued by a Hospital Doctor or Health Center (PUSKESMAS) that do not have facilities for Rapid Tests or PCR Tests certifying the holder is free of any influenza-like symptoms.
To demonstrate you have downloaded from App Store | Play Store the "Peduli Lindungi" tracking system onto your handphone.·
Complete an electronic health alert card (e-HAC) that can be accessed online via the e-HAC application or at the website http://sinkarkes.kemkes.go.id/ehac.
Passengers originating from Jakarta must also hold an exit-re-entry permit (SIKM) that can be accessed online https://corona.jakarta.go.id/id/izin-keluar-masuk-jakarta
Passengers flying to Bali must present a "negative" PCR test result (Note: Not a Rapid Test) and fill out the online form https://cekdiri.baliprov.go.id/
Passengers that have Lombok as their final destination must be able to show a "negative" PCR test (Note: Not a Rapid Test).
Because of the many changes in flight schedules, all air passengers are urged to recheck the location of the correct terminal for their flight before proceeding to the airport.