Indonesia AirAsia is reopening flight service between Surabaya and Lombok and increasing flight frequencies on its Surabaya – Denpasar (Bali) route.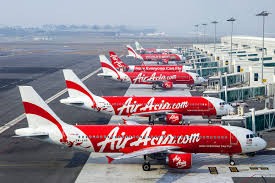 As reported by travel.detik.com, starting in February 2022, AirAsia will operate four flights each week connecting Surabaya and Lombok. Also, in February, the airline will increase services between Surabaya and Bali from four times a week to a daily service.
The airline offers online bookings for its Surabaya – Lombok route starting from Rp. 336,000 one-way.
AirAsia also offers 20 kilograms of checked luggage and 7 kilograms of hand luggage at no additional charge. An additional payment of only Rp. 10,000 will increase the checked baggage allowance to 30 kilograms, entitle the passenger to a snack box, and the opportunity to pre-select a seat on the plane.