CNN Indonesia reports that AirAsia Indonesia has temporarily suspended all domestic and international flights to support government regulations related to Emergency Limitations on Public Movement (PPKM-Darurat) and efforts to reduce the spread of COVID-19.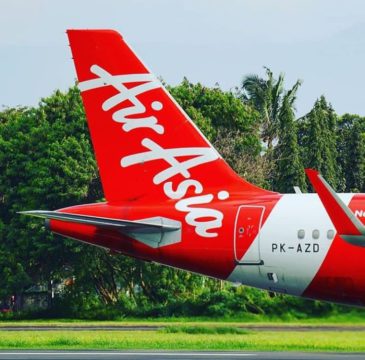 A statement issued by AirAsia Indonesia on Saturday, 03 July 2021 stated that the suspension of domestic and international flights would remain in effect from 06 July 2021 until 06 August 2021.
AirAsia will continue to operate passenger and cargo charter flights used for repatriation, goods shipments, and essential transportation services during the suspension period. Any flights taking to the air during the shutdown will be operated under strict health and safety protocols to prevent the spread of the coronavirus.
Anyone holding an AirAsia Indonesia confirmed flight ticket could rebook to a new flight departing before 31 October 2021 without financial penalty. Passengers can also request a full refund via the Airline's website.
All AirAsia passengers should regularly check the AirAsia website or the Airline's online application for the latest flight information.