RadarBali reports that an Algerian tourist in Bali, Maidi Maheni (47), is in police detention in Kuta in connection with the theft of a handphone owned by a Jakarta man, Rachmat Winna Tripurna, at a local nightspot in Seminyak on Saturday, 19 December 2020.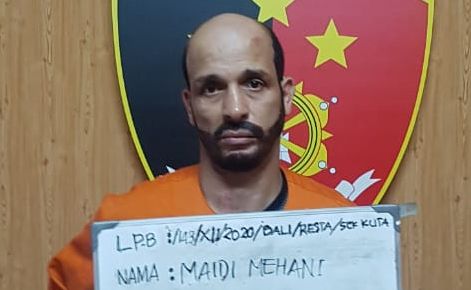 The incident occurred at Lafavela Restaurant on Jalan Kayu Aya at around 2:30 am on Saturday, when Tripurna was spending the evening in the Bar with five acquaintances when he suddenly discovered his handphone missing from his handbag.
Police from the Kuta precinct said when the number of the missing phone was dialed, it rang, but no one picked up the call.
Tripurna reported the missing phone to the Kuta Police, who learned from Security at the Lafavela Restaurant that a foreigner had been observed acting strangely near where the phone went missing.
Police and security managed to isolate Maidi Maheni, who was in possession of the Xiaomi Poco 2 Handphone reported missing by Tripurna.
Detained and under interrogation by police, Maheni admitted to the man's bag's theft while the victim was busy dancing at the Bar.
Police continue to investigate the case and prepare an evidence file for prosecutors' use in a coming trial.