NusaBali reports that despite a gradual build-up in domestic tourists coming to Bali, the lack of visitors – domestic or otherwise – to Ubud – the cultural center of Bali – remains painfully obvious.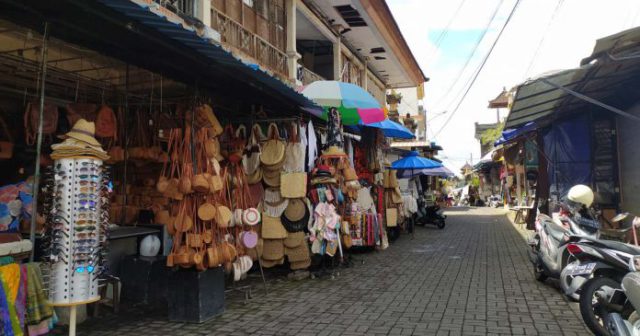 Early closing times and the short length-of-stay for domestic visitors generally mean very few customers are found in Ubud's central market. Traders complain that sales across the board for souvenirs and food products for hotels and restaurants have markedly declined.
I Wayan Suadana, the head of Ubud's Public Market, said on Sunday, 21 January 2021, that the number of tourists shopping at the famous market is down dramatically. Bali's lack of tourist visitors has caused handicraft and souvenir shops at the Ubud Central Market to close their kiosks and wait at home for better days to return.
Sukadana calculates a decline of 358 general traders and 313 souvenir and handicraft traders at the market during the current business downturn. Meanwhile, fees connected by the market authority from traders are also down 30%.
In December 2020, souvenir and handicraft traders experience a modest increase in business when domestic visitors to Bali surged slightly over the Christmas and New Year's Holidays.
Meanwhile, local authorities in Ubud are enforcing official limitations on gatherings and public activities to prevent the spread of COVID-19. Supervisory personnel are also ensuring traders and visitors wash their hands, wear face masks at all times, and maintain a safe physical distance.