RadarBali reports that an American citizen, Marcus Dorian Price, has been deported from Bali, Indonesia, after serving a prison term for assault in connection with a local jewelry store's theft.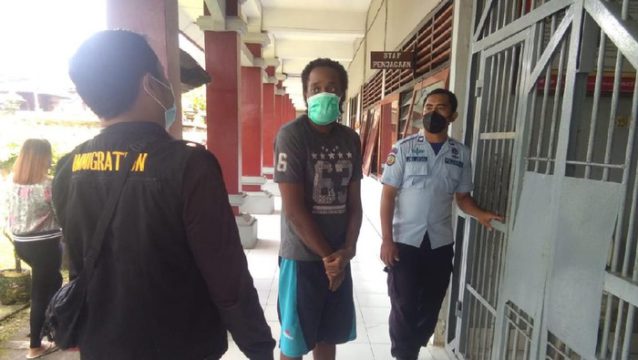 Price had was taken into custody by immigration authorities after completing an eight-month sentence at Bali's Kerobokan Prison.
According to press reports, the 35-year-old Texan was set upon by an angry mob on 17 June 2020 after he reportedly stole gold jewelry from the Toko Emas Suryo Ruko Nomor 9 Jalan Ken Dedes in Kuta, Bali. The incident unfolded as the American arrived at the gold shop on a motorcycle, entered the shop, and asked to be shown gold jewelry. While examing the jewelry, police said Price was seen to place a ring in his trouser pocket and quickly depart the store.
An employee of the shop followed Price out of the store, screaming for assistance to stop the thief. Passerbys took up the alarm and joined the chase. When the man and his motorcycle were in front of the Vihara Buddhist Temple in Kuta, the angry citizens managed to take him into custody together with the missing jewelry. Fortunately, police on patrol had joined the posse and managed to prevent the crowd from inflicting severe or fatal injuries on the American.
When interrogated by police, Price insisted he was innocent and had not stolen the jewelry, despite prima facies evidence to the contrary. The American said that the entire matter was a matter of simple misunderstanding.
Local press reports offered differing reports on whether the Texan had served his prison sentence for theft or assault in connection with his altercation with members of the public. In any case, immigration authorities deported Price by applying Section 75 – paragraph 1 of Immigration Law Number 6 of 2011 and labeled Price as a threat to public safety and order. The man is also banned from entering Indonesia for an indeterminate period of time.
Price was placed on Qatar Airways QR703 to Doha at 7:30 pm on 16 February with an onward connection to New York City.
Related Article