The Director General of Immigration -Ministry of Law and Human Rights has announced that foreign travelers coming to Indonesia can apply online for an electronic visa (e-visa-on-arrival) 90 days before arrival.
"The time limit for the use of an E-VOA is 90 days from the date of issuance.," explained the sub-coordinator for public relations of the Director General of Immigration, Achmad Nur Saleh, in a written statement issued on Thursday, 15 December 2022. Saleh continued, saying that foreign nationals can apply online for a visa-on-arrival three months before their intended arrival date. The online VOA will be valid for 30 days.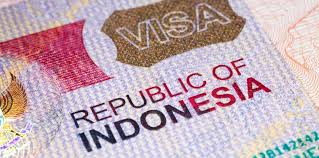 Immigration officials urge foreign travelers to apply before commencing their travel to ensure the VOA is in hand and confirmed before arrival in Indonesia. If circumstances require, the application for a VOA can be made manually at the port of entry.
To apply for an e-VOA, travelers should prepare a photo of the biodata page of their passport (format JPG/JPEG/PNG). A passport-size personal photograph and a major credit/debit card to pay the visa fee (Visa/Mastercard/JCB).
Third-party payment of the visa fee in a name other than the visa applicant can be made using 3D secure technology for international bank card transactions.