Australia has announced that vaccinated international travelers holding a proper visa will be welcome to visit Australia again, commencing 21 February 2022. Australian Prime Minister Scott Morrison announced the opening of Australia's international borders on Monday, 07 February 2022.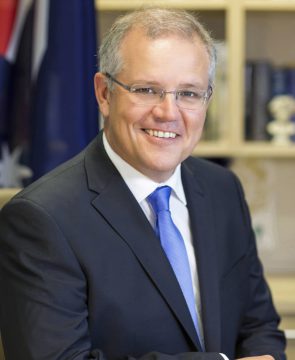 The announcement comes almost two years after Australia went into lockdown in March 2020 when it refused to allow non-citizens entry to Australia as a measure to reduce the threat posed by the coronavirus.
Quoted by Channelnewsasia.com, Morrison told a press conference: "If you're double vaccinated, we look forward to welcoming you back to Australia."
However, the reopening of Australia's international borders will be largely dependent on a concomitant relaxation of border and COVID-19 controls in the region and in countries that serve as the traditional source of international travelers to Australia.
Surrounded by water with no overland access, Australia can only be accessed when Australian-flagged air carriers and foreign airlines can profitably resume flights to and from the Country.
The returning flow of travelers to Australia on the tails of relaxed border rules will provide desperately needed financial relief to Australia's aviation, hotel, and other elements of the tourism industry laid low by international and domestic lockdowns and travel curbs.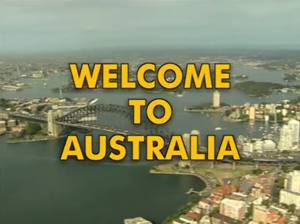 The Prime Ministers' announcement is credited with a surge in stock market prices for travel and airline stocks. Channel News Asia reports that Qantas shares increased 5% in price, and Flight Center surged more than 7% in afternoon trade following the announcement.
The move to reopen Australia's borders is happening against the backdrop of surging new cases of COVID-19 in Australia attributed to the fast-spreading Omicron variant. The reportedly less severe nature of the illness afflicting those infected with the Omicron variant and the sudden drop-off in new infections reported on Monday, 07 February 2022, have colored the Australian government's decision to reopen its borders at this time.
The two-year lockdown has not only essentially prevented foreign visitors from coming to Australia, but it has also resulted in distress to many Australian families prevented from returning to Australia or traveling on an inter-state basis.
The Prime Minister's office says the latest decision will eliminate almost all travel restrictions as Australia ends its "COVID-zero policy" and see exasperated officials abandon "track-and-trace procedures" – mainly rendered meaningless by the rapid spread of Omicron.
Before the appearance of the Omicron variant in November 2021, Australia recorded only 200,000 COVID cases. However, since Omicron Australia's November 2021 arrival, infections have increased and skyrocketed to 2.4 million cases.
Australia has recorded 4,248 deaths over the past two years linked to the COVID-19 pandemic.