A Bali Business Circle Lunch organized by Bali Discovery and Bali Update will take place on Thursday, 21 July 2022, at The Trans Resort Bali. Pledged to present insights and facts succinctly, this Bali Business Circle luncheon focuses on the current state of Indonesian aviation, particularly on Bali and the revival of the Island's tourism sector. Introduced and moderated by The Bali Update Editorial Team, the featured speaker is Farshal Hambali, the acting chairman of the Indonesian Board of Airline Representatives (ARB).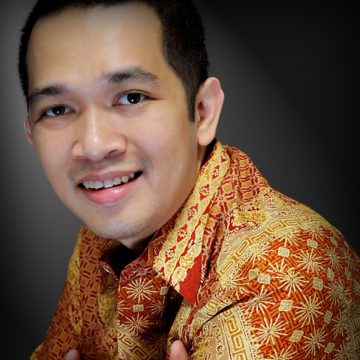 Farshal Hambali
Farshal Hambali is one of Indonesia's leading experts on Indonesian aviation, currently serving as the acting chairman of the Indonesian Board of Airline Representatives, the Indonesia Manager of Virgin Australia, and in senior management with several leading aviation consultancies. The holder of a Master's Degree in Tourism and Hospitality and with decades of airline management experience, Farshal's comprehensive expertise and keen insights on airline matters make him a respected voice in both public and private airline circles in Indonesia.
Hambali's appearance as the featured speaker on 21 July's Bali Business Circle is timely and sure to interest business, airline, and tourism professionals. Because of the keystone role played by aviation in the Balinese economy, the guest speaker will provide a rapid-fire and compelling presentation in the following areas:
Statistical Insights on the recovery of air travel in the Asia Pacific Region.
The recovery of Bali tourism and the role played by Australian travel.
The growth in Indonesian domestic travel and predictions on future developments for domestic airfares.
Key markets to watch South Korea, Taiwan, India, Middle East, Iran, China, and others.
The role of cargo sales in Indonesian aviation.
The vulnerabilities facing current recovery in the aviation sector: fuel prices, airport service charges, staffing and pilot sourcing challenges, and government regulatory limitations.
Who should attend?
Hotel owners, general management, and sales supervisors.
Tour and travel operators.
Tourism attractions operators, retailers, and medical tourism operators
Provincial and regional tourism operators
Academics from tourism and business faculties
Seating is limited and sold on a first-come, first-serve basis for Rp. 450,0000 net per person lunchtime conference and a three-course lunch with coffee and tea service. A cash bar will be in operation both prior to and during lunch.
Book by email with Bali Discovery or book online at Link
Bali Business Circle Luncheon – Aviation Outlook
Featuring Farshal Hambali, Acting Chairman Indonesian Board of Airline Representatives
Trans Resort Bali – Jalan Sunset Road, Seminyak
Thursday, 21 July 2022
Registration 11:30 am
Luncheon and Presentation 12:00 pm until 2:00 pm