The AYANA Resort and Spa and Rimba Jimbaran Bali – working in collaboration with BIZNET – an integrated digital infrastructure provider have donated thousands of pieces of medical equipment to several hospitals in Bali and surrounding areas.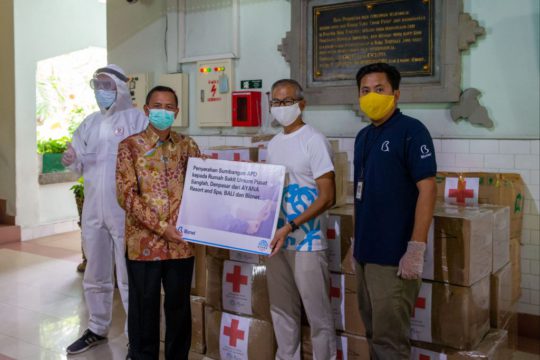 BIZNET, AYANA, and Rimba employees suited up in protective masks and other personal protective equipment (PPE) to visit four different locations in Bali. To date, the group has donated a wide array of PPE, including 1,850 hazmat suits; 40,500 surgical masks; 1,220 N95 masks; 500 cloth masks; 1,940 face shields; 90 goggles; and 38,000 sets of hand gloves.
Starting on 18 May 2020, the first lot of PPE was handed to Jimbaran Village authorities to help prevent the spread of COVID-19 in the communities surrounding The AYANA Resort and Spa and Rimba Jimbaran Bali.
On 20 May 2020, during a meeting with the Deputy Regent of Badung, Badung Health Center, The Badung Task Force for COVID-19 Mitigation (BPBD-Badung), and the management of The Mangusada Hospital – another allotment of PPE was presented to medical front-liners in the current Pandemic.
On 21 May 2020, the teams from AYANA and Biznet paid a call on Denpasar's Sanglah General Hospital to give the medical center's chief director a large allotment of much-needed PPE for use by healthcare workers and patients.
A final donation was made to the Udayana Hospital in Jimbaran that is designated as a Special Isolation Hospital for COVID-19 Patients.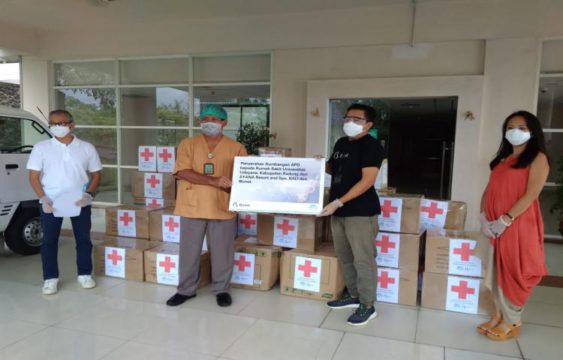 Stefan Fuchs, general manager of AYANA Resort and Spa, said: "As marked in our brand's DNA, we are always supportive of the society, and we would love to take this chance to thank all the frontline healthcare workers. They are our national heroes."
Adi Kusma, the president director of BIZNET, added: "We are proud to be part of this program, and we would like to use this opportunity to thank all healthcare frontline workers for the amazing work. We are committed to supporting COVID-19 patients to stay strong and always think positive."