Beritabali.com reports that Bali's Ngurah Rai International Airport served 89.963 passengers during August 2021.
Compared to the previous month of July 2021, when 82,758 passengers used Bali's sole airport, August passenger figures increased 8%. This increased passenger count occurred despite an 8% decrease in flight movements (1,069) in August. July flight movements totaled 1.164.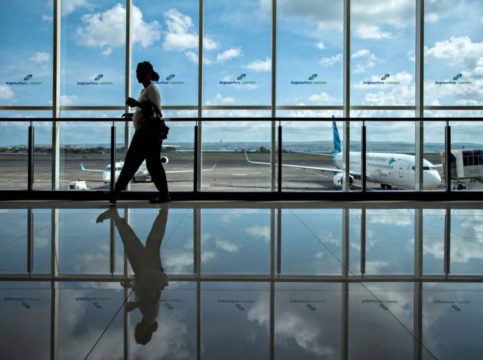 In August, the busiest days at Bali's Airport for arrivals occurred on 27 August 2021 with 2,357 passengers and on 29 August 2021 when 2,681 departed the Island. Citilink Indonesia uplifted 47,682 passengers in August, Garuda Indonesia carried 17,956 travelers, and Batik Air had 12,579 passengers.
During the first eight months of 2021 (January-August), Bali's airport served 1,843,670 incoming and outgoing passengers – a total that decreased 25% when compared to the same period in 2020.
To ease access for the flying public, Bali's Ngurah Rai Airport serves as a national trial locale for a new online application PeduliLindungi to speed documentation, health, and inoculation checks for busy travelers. 
Peduli Lindungi is a smartphone application available from App Store or Play Store that allows users to install and verify vaccination certificates, COVID-19 test results, and the Electronic Health Alert Card (eHAC). Travelers using the application are processed through a special lane at Bali's Airport.
COVID-19 Testing
COVID-19 testing is now available from 07:00 AM until 8:00 PM daily at the airport. Operated in collaboration with the Jimbaran Bali Hospital, travelers can obtain the Polymerase Chain Reaction (PCR) Test for Rp. 495,000 or a Rapid Antigen Test for Rp. 99,000.
Related Link