NusaBali.com reports that after a very extended hiatus, the "Putra Barong" dance performances held on Jalan Raya Celuk, Sukawati, in Gianyar Regency are being staged for domestic tourists.
In order to serve domestic tourists visiting Bali during the Imlek or Chinese New Year Holiday period, the Balinese dance troupes and gamelan musicians have been rehearsed, and costumes taken out of mothballs. The head of the Sekaa Putra Barong Group, I Made Wija, told the press on Sunday, 30 January 2022, "Yes, our group has performed more than ten times."
Last week, said Wija, the Putra Barong Troupe, performed two times. The first, at our regular time of 09:30 am for six groups arriving on six busses. Later, they performed again at 11:00 am for guests arriving on seven busses. "All were domestic tourists," added Wija.
Wija said orders had been received for additional performances on 03 February and 05 February. Adding, "We are thankful that we are beginning to receive guests."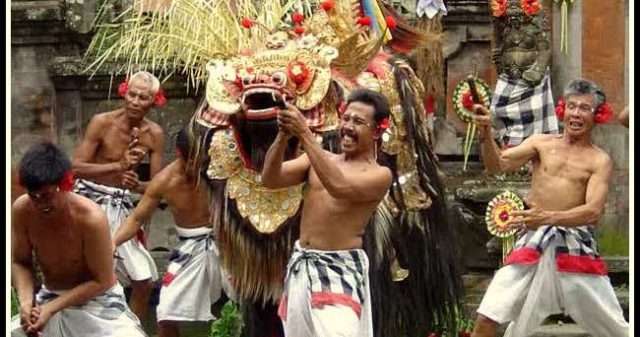 Wija said that because of the COVID-19 pandemic, the Putra Barong Troupe, comprised of 54 artists and workers, had been sent home due to the suspension of performances.
Performances have been limited to engagements before groups of domestic tourists during the Christmas, New Year, and Chinese New Year's periods.
Bali has 10 Barong performance troupes. Wija said only four of the ten troupes had recently performed, with the remaining six still idle.
The chairman of the Bali Association for Tourism Performance Attractions (Asprananta), Ida Bagus Raka Pujana, has confirmed to NusaBali.com that some troupes have returned to the stage. Adding: "But, not all of them. Those not performing traditionally cater to international tourists – they are not working, and this is because there are no foreign tourists."
Those troupes performing do so infrequently, only during peak periods – not yet presented on a daily basis.