The Bali Post reports that Bali's Provincial Police have named Brigadier First Class Ryanzo Christian Ellesy Napitupulu as the accused in a case involving multiple offenses, including rape and extortion of a female sex worker identified as MIS (21).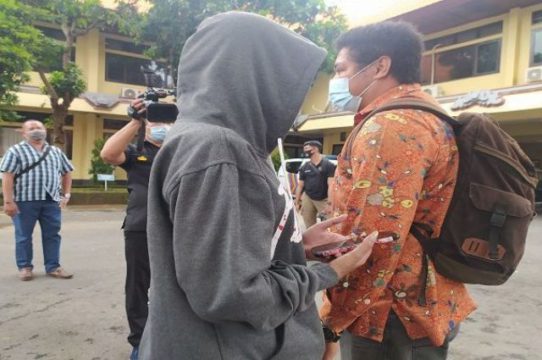 Police Commissioner of the Provincial Police, Dodi Ragmawan, confirmed Napitupulu is criminally charged on Monday, 21 December 2020.
Ragmawan would not, however, confirm if the accused officer had been taken into detention.
MIS, accompanied by Charlie Usfunan acting as her lawyer, reported Ryanzo Natitupulu to the Bali police for committing the crimes of rape and extortion. (Pasal 368/269 and 285 of the Criminal Code – KUHP).
In her police complaint, MS alleges she was raped and extorted on Tuesday, 12 December 2020, following an online booking for sexual service via Michat. Shortly after her client arrived at her lodgings, the door was forced open by a man claiming to be a police officer.
The police proceeded to inspect the identity document of MIS and her personal belongings in the room. The woman's client was largely ignored by the police officer in the process and quickly ordered to leave the room.
The policeman, identified as Napitupulu, was alone with MIS in her room and reportedly locked the room from within and turned off the lights. The woman at the time of the policeman's arrival was clad only in a towel.
MIS told police that Napitupulu ordered her to satisfy his carnal desires, threatening her with arrest if she did not perform a range of acts, including oral sex.
Once MIS submitted to the policeman's demands, he asked for hundreds of thousands of Rupiah from the woman. The police then took the woman's iPhone and demanded a further payment of Rp. 1.5 million.
Unable to pay that amount, the police then insisted the woman pay monthly "protection money" of Rp. 500,000.
Instead, MIS secured a lawyer's services and reported the case to the Provincial Police Headquarters in Bali.