Balipost.com quotes the Indonesian Minister of Tourism and the Creative Economy, Sandiaga Uno, who reports that domestic tourist arrivals in Bali on Friday, 17 December 2021, reached a new record of 14,648 travelers based on data provided by Bank Indonesia. This total includes only domestic arrivals in Bali by air and does not include arrival by sea via Bali's main ferry ports in Gilimanuk and Padang Bai.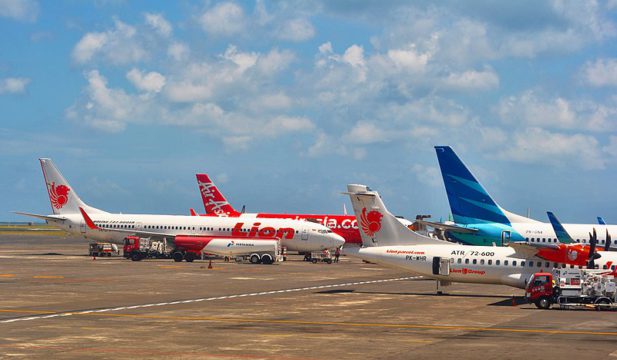 For the ten days 01-10 December 2021, Bali's Ngurah Rai Airport counted 113,687 domestic arrivals resulting in an average of 11,368 passengers over the subject period. In the same 10-day period, the single highest record of domestic arrivals occurred on 10 December with 13,447 domestic arrivals.
Sandiaga gave thanks for the high number of domestic arrivals during a period in which Indonesia is still by the continuing COVID-19 pandemic. Adding: "While room rates at hotels are not able to increase, but room nights in several island tourist areas have improved."
As Christmas and New Year drew closer, Bali has consistently surpassed 10,000 daily domestic visitors by air and exceeded arrival targets earlier set by the Tourism Ministry.
The Minister postulates that with domestic air arrivals exceeding 10,000 and 12,000 travelers every day, hotel occupancies are improving, and the economy of the Island is showing some signs of recovery. While Bali remains the most popular tourist destination for domestic travelers, Sandiaga also takes faith in the fact that international tourism surveys show Bali remains the "first choice" for foreign travelers planning a future vacation.
Based on current trends, the Ministry of Tourism is optimistic that in 2022 domestic tourism will achieve a targeted 10,000 – 15,000 arrivals per day.
1.6 million to 2.4 million domestic travelers are targeted to visit Bali for all of 2022. Moreover, the Tourism Ministry foresees a shift in domestic travel to visitors of higher quality who stay longer and spend more during their stay.
"Domestic tourism arrivals will increase by 30-40%, dominated by travelers interested in nature and culture. Bali will remain a leading tourism destination, what's more, with the G20 Summit (October 2022). We will continue to push for G20 participants, and delegates will extend their stays in Indonesia and include visits to Labuan Baju, Mandalika, Borobudur, and other proposed destinations such as Tanah Toraja. We are optimistic that new employment opportunities will be created, tourism will revive, and the economy will recover. The key is discipline in the handling of COVID-19," said Sandiaga Uno.