The Bali Provincial Tourism Service (Dispar) is optimistic that the target of 4.5 million foreign visitors in 2023 will be achieved, despite the cancellation of the U-20 World Cup in Bali and the rest of Indonesia.
Quoted by the State News Agency Antara, the chief of Bali's Tourism Service, Tjok Bagus Pemayun, said: "Yes, we are optimistic that the target of 4.5 million foreign tourists can be met (even) without the hosting of the World Cup."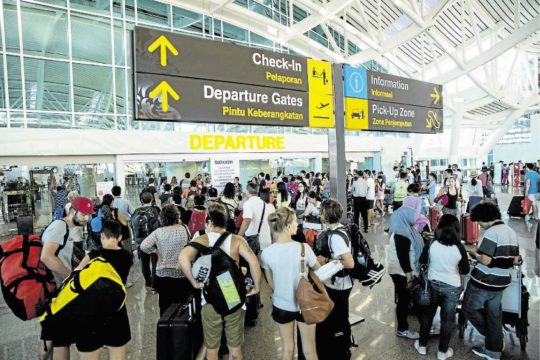 During a meeting in the Dispar Office in Denpasar, Tjok Bagus admitted that hosting the U-20 World Cup would only have strengthened the Government's ability to increase tourism visits. In January 2023, some 331,912 foreign tourists landed in Bali, with tourism officials staying the course to reach the 4.5 million target.
While drawings for the U-20 World Cup were set to occur on 31 March 2023, World Cup Play at the I Wayan Dipta Stadium in Bali would have positively impacted free promotion by informing the world sports spectators about Bali as a tourism destination.
"Bali has a lot of events, and we hope that in 2023 there will be even more events, whether it's sports tourism or MICE; of course, there are also cultural and regular and other events related to tourism itself," said Tjok Bagus.
Tjok Bagus lamented that if one major international event is canceled, it would undoubtedly impact the tourism economy, at least the accommodation sector. The Denpasar Tourism Chief said that following the cancellation of the U-20 World Cup in Indonesia, his office has received no complaints from the tourism sector regarding the withdrawal of Cup competition from Bali.
As an alternative source of business, such as the second round of the 2022 League 1 Match, the committee, and the football clubs will communicate in advance with the Bali Provincial Government regarding price assistance for hotels.
To date, however, no official approach has been made to Bali for this assistance
Related Link
U-20 Cup, Cry for Indonesia, Not Argentina
Stay Informed on Bali Tourism-Related News: Subscribe to Bali Update