Radio Republik Indonesia (RRI) reports that Bali's interim Governor, S. M. Mahendra Jaya, has clarified how Bali authorities will use the Rp. 150,000 tax to be paid by all foreign tourists arriving in Bali, starting in February 2024.
Mahendra has declared that the funds generated from the tourism levy will be dedicated to handling waste disposal and preserving local culture.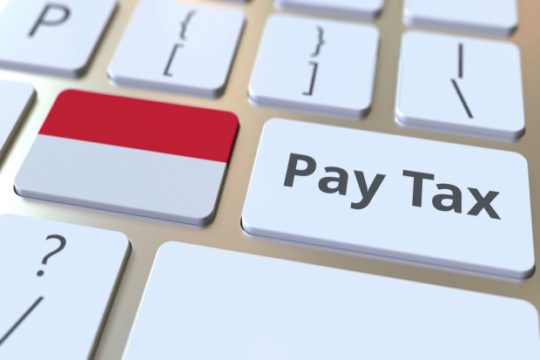 The interim Governor of Bali declared how Bali will use the new tax revenues during a meeting in which he received the Secretary of the Ministry of Tourism and the Creative Economy, Ni Wayan Giri Adnyani, in his office on Monday, 25 September 2023.
The Interim Governor, speaking in the company of Tjok Bagus Pemayun – the Head of Bali's Tourism Office, and the Head of Bali Environment and Forestry Service – I Made Teja, said that the handling and processing of the Island's rubbish will be the chief use of the revenues resulting from taxing foreigners landing on the Island. 
Mahendra said that the millions of tourists who holiday in Bali generate waste and rubbish that must be well-managed to prevent the destruction of the Island's visual and atmospheric environment.
The Governor defended the need to safeguard Bali's culture, which represents the backbone of the Island's tourism industry. Through the professional management of trash and the preservation of Bali's culture, the administration hopes to safeguard the Island's future.
Mahendra continued, explaining: "This foreign tourist tax levy already has a legal umbrella in the form of a Gubernatorial Regulation and Regional Regulation and will begin to be implemented in 2024. For this reason, socialization is essential, not only regarding the procedures on how to pay the tax but also regarding how the tax will be used in the future. Transparency will be prioritized, maintaining a focus on waste management and cultural preservation."
The Interim Governor called on the Minister of Tourism and the Creative Economy to encourage creativity-based industries to improve their marketing, packaging, and overall product quality. Such measures will help creative entrepreneurs further develop their businesses and remain internationally competitive.
The provincial and central governments have agreed that the new tax to be paid by all foreign visitors must be thoroughly and continually socialized to ensure its acceptance.
To this end, officials are preparing an official narrative and clear procedures for collecting and transparently administering the tax.
Current plans are for the new tax to be paid by foreign tourists upon landing on international flights in Bali. Officials promise the payment system will be automated and require only a few moments to complete.
It is unclear how or if foreigners arriving in Bali as domestic travelers after entering Indonesia via another gateway will be charged the new tax.
Related Links
Bali to Charge Rp. 150,000 Entrance Tax
Confusion Following Changes in Visa Rules
Bali to Limit Number of Foreign Tourists?
Luhut: Tax & Discipline Foreign Tourists
Bali Unites to Rein in Errant Foreigners
Stay Informed on Bali Tourism-Related News: Subscribe to Bali Update