Bali's plans for mass vaccination continue to progress, surpassing earlier immunization targets along the way.
As reported by RadarBali, from the World Health Organization's (WHO) targeted 70% or 3 million of Bali's total population, the Island has already exceeded that goal by 101.7% in vaccinating 3,046,866 residents. Meanwhile, 807,838 Bali residents have received the second dosage.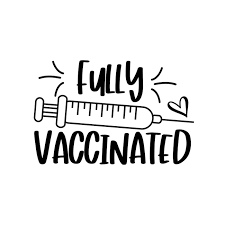 Bali Governor Wayan Koster said on Friday, 30 July 2021, "The achievement (of this level of vaccination) is the highest percentage in all of Indonesia. This is possible due to the support of the Central Government that has allocated 4.6 million dosages (76.7%) of the 6 million dosages needed to undertake two injections."
Due to the relatively low level of people yet to receive the second injection, beginning at the end of July 2021, the vaccination rate will be stepped up.
Moreover, the Governor is targeting that by the end of September 2021, vaccinations in Bali will be completed.
For this target to be accomplished, Koster will coordinate and communicate intensively with the Central Government to facilitate the receipt of an additional 1.4 million dosages in Bali.
The Provincial Government of Bali and the Regencies and one municipality of the Island have begun implementing centralized quarantine procedures directed by the COVID-19 Cazar – the Coordinating Minister for Maritime Affairs and Investment Luhut Binsar Pandjaitan.
The centralized quarantine program and the ending of "self-isolation at home" (isolasi mandiri) are intended to limit the infective spread of COVID-19 in Bali by reducing the risk of "family clusters of contagion" at the homes of people self-isolating.
Current data for the Province of Bali indicate that 40% of new cases of COVID-19 are occurring among people who have been vaccinated, with the remaining 60% occurring among people who have received no vaccine.
Government officials working to eliminate COVID-19 say the major cause of contagion comes from unvaccinated individuals.
However, when vaccinated individuals become infected, they appear to suffer a milder, less lethal form of the disease. What's more, 91% of those dying of COVID-19 have never been vaccinated.