The head of the Government Transportation Service for Bali, IGW Samsi Gunarta, has confirmed that a portion of the 30 electrically-powered busses that will provide transfers for delegates attending the G20 Summit will be transferred to the Island of Bali following the conference for use as public transportation.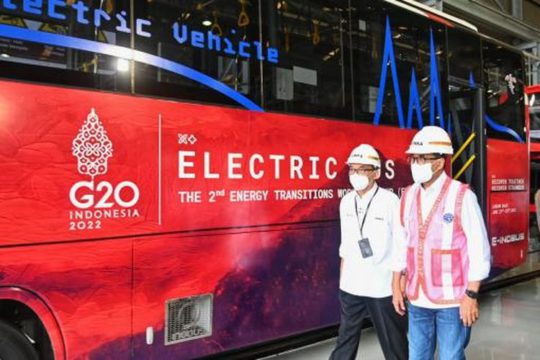 Quoted by the State News Agency Antara, Samsi said: "These electric-powered busses are on loan from the central government, and plans are to transfer ownership of a portion of the busses for fuel-efficient local public transportation. The transportation department chief explained that the 30 red-colored electric buses with painted liveries stating "G20 Indonesia" will be used to transport delegates attending the conference in Bali in mid-November.
"The shuttle busses will be used from 11 until 17 November 2022, and we are now continuing trial testing them while waiting for the G20 delegate to arrive. The busses are on the road and will soon serve delegates, traveling to official hotels in Nusa Dua, Sawangan, and Samabe during G210," Samsi said.
These electric-powered buses are configured to carry 35 passengers. Plans are for the entire armada of electric buses to soon reach 100 vehicles to be deployed in Bali, Surabaya, and Bandung.
In Bali, the electric buses will operate an initial fleet of 10 buses over short routes between 6:00 am and 10:00 pm. After the G20, the new buses will run between Bali's Ngurah Rai Airport, Sentral Parkir, and Kuta.
Fares for the regular routes have yet to be set, but Samsi said the rates would not vary much from the current fares charged by Trans Metro Dewata Busses, which currently charge Rp. 4,400. The government has stated that the eventual goal is to operate electric buses on all public transportation routes in Bali.
Related Article