As reported by Kompas.com, the Indonesian Minister of Tourism and the Creative Economy, Sandiaga Uno, has declared that the meeting, incentive, conference, and exhibition sector (MICE) of national tourism has reopened for business.
"As shown in the recent video conference between the National Chief of Police with actors from the MICE sector, a signal has been given that meetings and conferences can be held providing they abide by strict health protocols," said Sandiaga.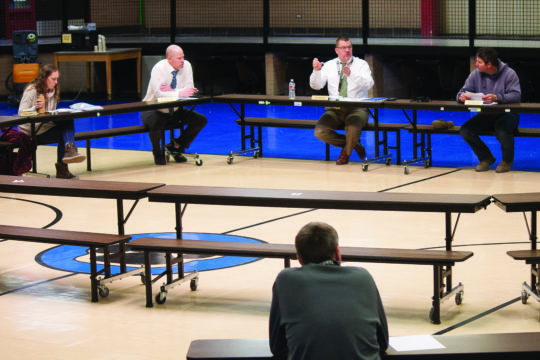 Minister Sandiaga's comments were made during his online virtual weekly press briefing on Monday, 05 April 2021. Event organizers must implement strict health protocols and be highly disciplined in how events are conducted. The Minister recommends that coordination be undertaken with the respective COVID-19 Task Force, the Armed Forces (TNI), the Indonesian Police, and local government before holding a MICE event.
Organizers of MICE events in the "new normal" must remain flexible and aware of available options. Adding: "If, for instance, COVID-19 cases suddenly increase on the day of a MICE event, then the meeting can adopt a hybrid format or go to a fully online meeting format. This is what's being done." If the meeting goes ahead, (MICE) can be adapted with a hybrid or total online concept. That has been implemented,"
During a webinar held in December 2020 on "The Comeback Plan for MICE for 2021", the Deputy for Government Relations for the Association for Indonesian Exhibitors (Asperapi), Ndang Mawardi, pointed out several key factors that MICE event organizers must observe. The inherent risk for an event should be categorized as either low, medium, or high risk. Events held in the "new normal" could be anything ranging from meetings, seminars, training, exhibitions, conventions, incentives, bazaars, concerts, or festivals.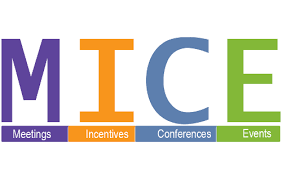 Mawardi recommends the event organizers always keep in mind the continuing risk of COVID-19 contagion. For this reason, coordination is needed with the Coronavirus Task Force and other authorities. Organizers must also pay attention to other factors such a timing, number of participants, and meeting room dimensions to establish maximum attendance levels while ensuring all cleanliness, health, safety, and environmental (CHSE) protocols are applied.
An overall plan must also monitor movements to avoid unnecessary crowds that could foster cluster contagion.
"The bottom line, MICE event organizers must pay attention to cleanliness, physical distancing, tracking, and social responsibility. These are the guidelines established by the World Health Organization (WHO) and the Ministry of Health that must be implemented," said Ngdang. On the same occasion, a researcher for the Institute for Development of Economics and Finance (INDEF), Bhima Yudhistira Adhinegara, echoed Ngadang's comments. Bhima said that MICE operators must ensure that all event participants follow health protocols starting from their arrival and continue during the entire program for the event until the participant's departure. Underlining his point, Bhima told of an exhibition held in Yogyakarta in 2020 where the police were compelled to break up and disperse. "The exhibition in Yogyakarta was not broken up because there were no health protocols in place inside the exhibition, but because people were gathering outside the exhibition without following any health protocols," said the INDEF Researcher