Another Bali tourism icon has left the scene with the death on Friday, 22 April 2022, of Utut Irawan at age 82.
Born in Bogor, West Java, on 08 June 1939, Utut attended the economics faculty of the University of Indonesia before undergoing formal hospitality training. By the late 1960s, he had made a permanent shift to the Island of Bali, working in the front office of the fabled and then newly opened Bali Beach Hotel.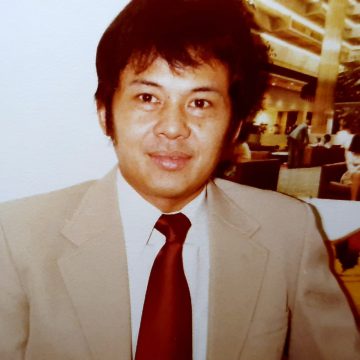 By 1973, only a short distance away, the Bali Hyatt Hotel in Sanur opened, where "Mas Utut" joined the property's sales and marketing team. It was at the Hyatt and The Sahid Group of Hotels where the affable Utut Irawn worked for decades promoting a hotel and the island he loved. Known internationally via his ubiquitous participation at international travel fairs, Utut had cherished friends and colleagues among international travel wholesalers and the entire Indonesian tourism industry.
In recent years in semi-retirement, Utut remained active working as a public relations and development consultant to the Rama business group.
A gentle and kind person, Utut lent his dynamism by joining a group that established the Taman Weda Syailendra – a home for 48 aged tenants located on a 2,500 square meter site in Uluwatu that opened in 2019. Dedicated to helping needy older people living in Bali, the care center was financed by the Rama Group and continues to offer an international standard of facilities and services previously unknown in Bali's aged care sector.
View a YouTube Video containing Utut Irawan leading a tour of Weda Syailendra .
Utut married Rento Irawan. Retno and Utut are the proud parents of two children, Andrew and Tricia.
In his later years, Utut spent time becoming an accomplished pianist, frequently posting videos of his playing on YouTube. Link to Utut playing "I Dreamed a Dream" from Les Misérables.
Prayers were offered for the repose of Utut's soul on Friday 22 April 2022, at the Al-Fattah Taman Griya Mosque, followed by burial at the Islamic Public Cemetery Ba'da Dzuhur in Sidakarya, Denpasar.
RIP
Utut Irawan
08 June 1939 (Bogor, West Java) – 22 April 2022 (Bali, Indonesia)