As reported by TribuneBali.com, Bali's tourism economy – particularly the hotel and villa sector – is taking an increasingly severe beating resulting from the continuing global pandemic and government policies restricting public movements and gatherings in Java and Bali.
Bali enters the month of February 2021, with hotel occupancies across the Island mostly in the single-digit range for those hotels still operating. Bali is home to an estimated 146,000 hotel rooms.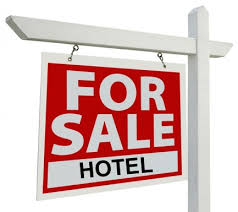 IGN Rai Suryawijaya, the chairman of the Badung Chapter of the Indonesian Hotel and Restaurant Association (PHRI), said on Friday, 05 February 2021: "At this time, Bali's occupancy rate hotel remains in single digits. So, for instance, a hotel with 100 rooms can have only five occupied rooms. A hotel with 200 rooms may have 9 or 10 rooms occupied – this is very low. This level of occupancy is not enough to cover the operating costs of the hotel,"
He explained that many hotels and restaurants usually maintain cash reserves sufficient only to cover three months of operations. After those three months have passed, the hotel must use their savings, which, once depleted, requires either the injection of shareholder funds or the sale of assets to generate much-needed cash.
Suryawijaya said that while the government has given some "relaxation" on tax and other areas and even provided cash grants to some businesses, these added benefits only manage to cover expenses for a month or two of operations during a crisis that has no foreseeable end-date in sight.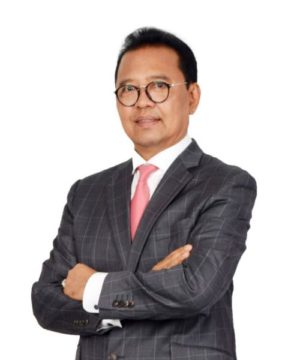 The Bali-PHRI Chairman said he hoped the government would soon provide promised soft loans with a tenor of 10 years and low-interest rates totaling Rp. 9.7 trillion. Suryawijaya warned that if the situation and business conditions continue in the current state, many businesses will simply collapse and go bankrupt.
Suryawijaya confirmed that there are now tens of hotels for sales due to the COVID-19 pandemic and the difficulties properties have in servicing their bank loans. "Tens of hotel or around 60 hotels are now available for sale. If tourism is to survive, the Central Government must quickly help us," he beseeched.
Rai said that hotel investments are expensive assets and very difficult to sell in the present circumstance. While he has heard many foreign partners prepared to invest in Bali, he has yet to see any of them materialize. He lamented that many hotels and restaurants are hanging on while hoping for the promised soft loans from the Central Government to salvage their business and the Island's tourism industry.
"Several hotel owners have directly said to me that their hotels are for sale, hoping that I know someone among a network of investors who might buy their property. Others have quietly sold their hotels. Several others are now bankrupt. At the same time, there are around 60 hotels that are for sale," said Suryawijaya.
While the hotels for sale are on offer to both local and foreign buyers, Indonesia's ongoing lockdown barring foreign visitors has made it difficult for candidate buyers from overseas to visit the properties and enter into negotiations.
The PHRI-Bali Chairman hopes that Bali hotels do not change ownership and that Island's tourism economy recovers soon.
The hotels offered for sale range from three to five-star hotels to luxury villas.
A Grim Situation
Hotels are increasingly faced with the growing accumulation of operating debts each month. Equally daunting, hotels have income levels that do not cover operating costs, cannot repay bank loans, and live in real fear that money is not available to pay other reoccurring expenses for staff, power, and water.
While potential investors who confident of the long-term viability of Bali tourism are rumored to be waiting in the wings, most are perhaps also waiting for the Island's tourism fortunes to hit "rock bottom" to obtain the very lowest price for a hotel property.