The government of Indonesia is urged to Include areas outside of Nusa Dua in conferences and exhibition bookings.
Tourism operators in Bali are calling on the government to make sure national and international events held in Bali are also held in areas outside of Nusa Dua, including Sanur, Kuta, and Ubud.
Tourist areas outside of Nusa Dua remain relatively quiet, lacking both visitors and events to drive the recovery of the local economy.
By ensuring that events are hosted outside Nusa Dua, tourism leaders argue that any recovery of the Island's tourism economy would be more fairly distributed across the tourism sector. "This is what we are hoping for," said I Gede Paskara Karilo, chairman of The Ubud Hotel Association.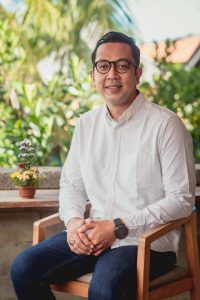 Paskara Karilo says hotel occupancy levels in Ubud remain very low. Despite some recorded improvements, occupancy is still at a minimum and less than an average of 10%. Those tourists visiting Ubud are all domestic travelers, adding, " that's because there are no foreign tourists."
For this reason, Karilo hopes the government can spread groups and conferences to Sanur, Kuta, Ubud, and other regions where tourism visitors remain few. He continued, saying these other regions of Bali, such as Ubud, were ready and able to handle event bookings. Hotels, restaurants, and businesses have implemented certification on CHSE Protocols (Cleanliness, Health, Safety, and Environmental Sustainability) and are using the PeduliLindungi Online Application. He said the retail sector and supporting sectors should resume operation in a phased manner to permit a total reopening of tourism activities in each region.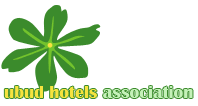 Karilo said that while he hoped foreign tourists would soon return to Bali, there are still no international flights operating to Bali, which means the possibility of large-scale foreign tourist visits remains very small.
The Ubud Hotel Association (UHA) has 100 member properties representing 2,200 saleable rooms.
Separately, the Secretary of the Badung Chapter of the Indonesian Hotel and Restaurant Association (PHRI), I Gede Sukarta, said he agreed with the partial lockdown (PPKM) and measures to prevent the spread of the omicron virus over the Christmas and New Year period. Adding: "There will certainly be an impact, and the enthusiasm of foreign visitors will probably decline."
Sukarta urged that Bali confront the current situation with patience. Adding: "We are not faulting anyone. But the current condition of tourism in Bali is very burdensome."