A combined enforcement group, including the local enforcement agency Satpol PP, the Armed Forces (TNI), and the Indonesian Police, stood shoulder to shoulder in various locations on Tuesday, 12 January 2021, to conduct roadside checks on compliance with government-mandated health protocols to limit the spread of COVID-19.
NusaBali reports that the teams cited 28 people for failing to use a face mask, 25 of whom were foreign nationals.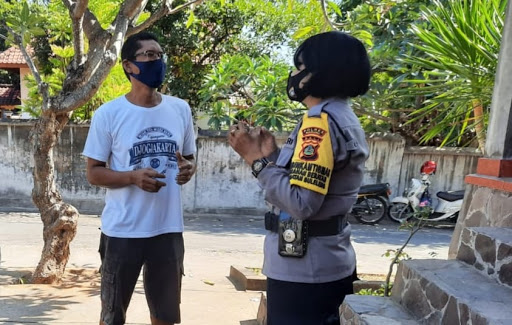 The head of the Badung Regency Satpol PP, I Gusti Agung Ketut Suryanegara, said that measures to ensure the public wear face masks continue. The combined enforcement group positioned itself in gathering places popular with both locals and foreigners. The locations included checkpoints in South Kuta, Central Kuta, and North Kuta.
" As a result, there were 28 people encountered who were not wearing masks and did not even have a mask in their possession," said Suryanegara.
Suryanegara explained that police cited 25 foreign nationals among the 28 people netted for failing to obey health protocols on mask-wearing.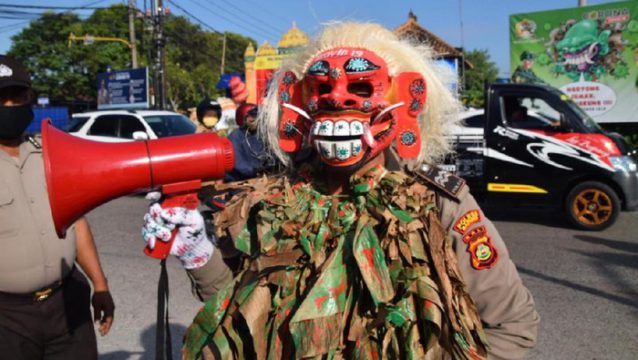 Furthermore, many foreign visitors claimed they did not own a mask and did not intentionally fail to use a mask. Many of those netted for failing to wear a mask and able to submit to physical sanctions were compelled to perform ten push-ups.
"Those apprehended were immediately fined Rp. 100,000. There were 11 foreigners given fines. The remaining 17 (14 foreigners and 3 Indonesians) were required to perform an alternate punishment of doing ten push-ups," said Suryanegara.
The combined enforcement teams said the greatest number of violators were in North Kuta. Moreover, authorities discovered miscreant locals and foreigners at local tourist sites. Suryanegara added: "The dominant number of foreigners and locals were in North Kuta. This is because many foreigners come to visit tourist sites in North Kuta. Well, there were also violators in Kuta and South Kuta, but not as many as were found in North Kuta."
Suryanegara said enforcement campaigns would continue, especially now that Bali is under a formal Public Movement Campaign (PPKM).