Bali Post reports that the widespread devastation of the Bali economy forms the basis for growing demands to reduce the Island's over-dependence on tourism.
A Senior Professor of Bali's Udayana University's Economic Faculty, Wayan Ramantha, recently highlighted sectors of the Island's economy – other than tourism, with the potential for development. These include local and international trade in an export economy. In terms of exports, the Professor identified handicrafts for domestic and international consumption as exhibiting great economic potential.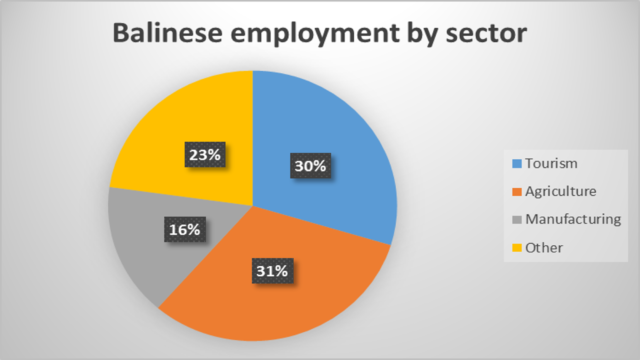 The seafood and clothing sectors in Bali also potential for further development.
The head of the Statistics Agency (BPS) for Bali, Hanif Yahya, said on Tuesday, 04 May 2021, that Bali's exports in March 2021 totaled US$47.6 million. On a cumulative basis for Q1 of 2021, exports for the Island were US$122.63 million.
The countries importing goods in March from Bali were the USA at $16.08 million – an increase of 39.52% compared to February 2021. Meanwhile, Australia imported US$4.6 million in March, representing a month-on-month increase of 19.38%. For the same period, China imported US$3.68 million, a decrease of 36.75% month-on-month for March; France imported US$ 2.87 million (+42.68% m-o-m), and Japan US$2.82 Million (+55.99% m-o-m).
In March 2021, the leading export items were:
Prawns (US$13.47 million).
Ready-to-wear clothing (US$5.68 million).
Jewelry and gemstones (US$5.04).
Wood-made products (US$3.49 million).
Lighting fixtures (US$2.63 million).
Economist Ramantha said that, in the current circumstances of COVID-19, those sectors of the export economy that do not necessitate public gatherings are the best targets for development.
Ramantha described current steps to grow exports from Bali as survival measures to help sustain public welfare until such a time as the tourism economy can revive.