Registration is now open for the 2021 Bali Ocean Swim – the 11th running of a popular beach event in Bali that raises funds for people with disabilities.
Held on Bali's world-renowned Kuta Beach – the 11th Bali Ocean Swim, where water temperatures for the event will range near a comfortable 26 degrees Celsius. The air temperature is a balmy, tropical 31 degrees.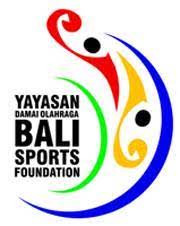 The Bali Ocean Swim is held in three different distances – 1.2 km, 5 km, and 10 km. Participants range from local swimming enthusiasts to international swimmers.
Safety is paramount for Bali Sports Foundation – the organizers of the Bali Ocean Swim. The Indonesian Government has instituted a range of Cleanliness, Health, Safety, and Environmental (CHSE) protocols to prevent the spread of COVID-19, while well-trained members of Bali's Lifeguard Association (Balawista) will vigilantly be on guard along the entire course of the swim.
Proceeds from the 10th Bali Ocean Swim support Bali's lifeguards and the Bali Sports Foundation "Nipper Program" that promotes safe swimming as part of a healthy lifestyle for young Indonesians. Funds are also allocated to Bali Sports Foundation's swimming and water safety programs for disabled children and youth.
Everyone Can Participate in Bali Ocean Swim
If you cannot physically join the 11th Bali Ocean Swim, please consider supporting the Bali Sports Foundation's many programs in assisting children and adults living with disabilities by being a spectator, working as an event volunteer, or making a donation.
Individuals and businesses can sponsor the Bali Ocean Swim or the Bali Sports Foundation. Contact Bali Sports Foundation via its website .
Bali Sports Foundation (BSF) is a legally registered Indonesian foundation created by sportsman and businessman Rodney Holt. Established in 2009 and run by a Board of Trustees, BSF has the stated mission of improving the lives of children in Papua, Bali, and East Indonesia by using the power of sports and play to foster health and peace.
BSF embraces and draws inspiration from the former United Nations Secretary-General, Kofi Aman, who said:
"Sport can play a role in improving the lives of individuals, not only individuals, I might add, but whole communities. I am convinced that the time is right to build on that understanding, to encourage governments, development agencies, and communities to think about how sport can be included more systematically in the plans to help children, particularly those living in the midst of poverty, disease, and conflict."

Former United Nations Secretary-General – KofiAman

Email for more information on Bali Ocean Swim Event
Bali Sports Foundation Website