Travel and Leisure Magazine has published a list of the world's 15 most stunning black sand beaches. Included on that list is Bali's very own Keramas Beach, located on the Island's easter shore, a short drive from Sanur.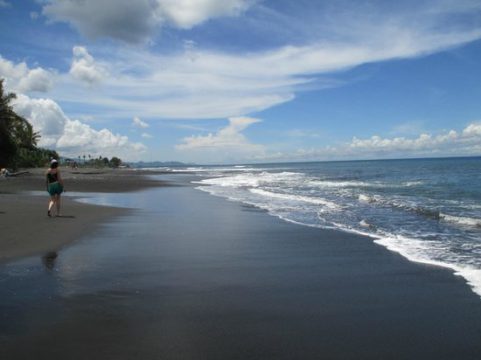 Here's the list of Travel  + Leisure's 15 most stunning black-sand beaches around the world:
Punalu'u Beach, Hawaii
Playa Jardín, Canaray Island, Spain
Ureki Beach, Ureiki, Georgia
Perivolos Beach, Santorini, Greece
Kehena Beach, Hawaii
Piha Beach, Piha, New Zealand
Miho no Matsubara, Shizuoka, Japan
Jökulsárlón Beach, Vatnajokull, Iceland
Playa Negra, Guanacaste Province, Costa Rica
Papenoo Beach, Papenoo, Tahiti
Spiaggia di Ficogrande, Stromboli, Italy
Black Sands Beach, California
Playa Negra, Vieques, Puerto Rico
Rosalie Bay, Rosalie, Dominica
Keramas Beach, Keramas, Bali
Travel + Leisure described Keramas Beach as "stunning" and "especially popular among surfers, so it's a great place to hit the waves (or at least watch as surfers ride in over the black sand)."
Keramas Beach is perhaps the only surfing beach in Bali offering nighttime illuminated surfing.