Metrobali.com and the State News Agency Antara report that 23 Indonesian institutions of higher learning have agreed to jointly undertake a major research project together with the Nation Disaster Mitigation Agency (BNPB).
The Deputy for Systems and Strategies of BNPB, Agus Wibowo, said he hoped the research project would result in a centralized body of knowledge on disaster management. The central government will use the resulting research findings to form policies and guidelines in disaster management.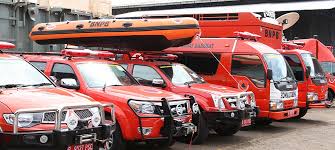 Agus said that the Province of Bali is an area of Indonesia at particular risk of natural disasters, such as earthquakes, tsunami, and landslides. In addition, Bali is the Indonesia province that has been most affected by the COVID-19 pandemic, with its tourism sector suffering greatly from the resulting business downturn. The proposed study will identify and lay the groundwork for cooperation between all the elements involved in natural disaster relief on the Island.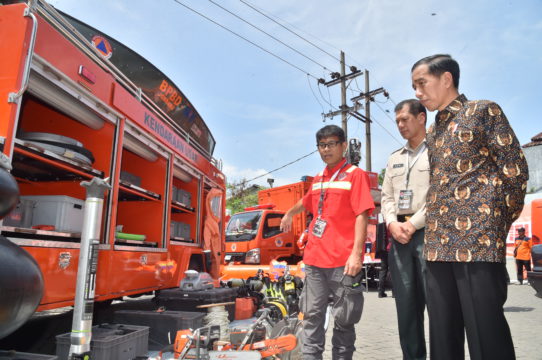 Global Platform for Disaster Risk Conference
Bali will host the Global Platform for Disaster Risk Reduction (GPDRR) Conference in 2022. For this reason, Bali is striving to be finally free of COVID-19 with a fully functioning tourism sector to welcome delegates to this important conference.
The proposed joint research project on disaster management will is present its findings in time for the 2022 conference.
Dewa Made Indra's Provincial Secretary for Bali welcomed plans for the joint research collaboration between 23 educational institutions.
"I hope the research and investigation process goes smoothly, involving the public to produce a policy brief that will prove useful for both the provincial and central governments," said Made Indra.
In a process that started on 12 March 2021, 218 parties have submitted research design proposals to the central committee. Administrators have reviewed and short-listed 49 separate research proposals from 23 places of higher learning across Indonesia. The majority of the institutions of higher education seeking to join the projects are based in Bali.
The research proposals are organized under five themes and will take three months to complete between August and October 2021.
Among the themes to be explored in the academic study are the economy and empowering the public, public policy health measures, social and cultural topics, and information/communication technology.
BNPB hopes that the research partnership will yield new and valuable knowledge in research papers, policies, innovative approaches to disaster management, and methods for dealing with the COVID-19 pandemic.