RadarBali reports that Luhut Binsar Pandjaitan, the Coordinating Ministry of Maritime Affairs and Investment, has confirmed that Bali's scheduled reopening to foreign tourists on 11 September 2020 has been delayed until at least the end of 2020.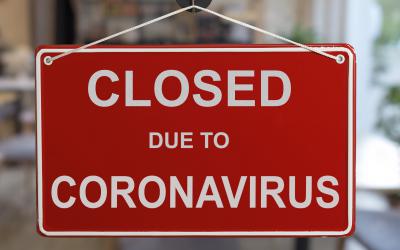 In the interim, the Government has decided to optimize domestic tourism arrivals to stage an economic recovery from the devastating effects of the COVID-19 pandemic. The Central Government has now decided that an 11 September 2020 reopening date for international tourism is far too optimistic and no longer viable since Indonesia remains classified as a highly contagious "red zone."
In annulling the 11 September 2020 reopening date for foreign tourists to visit Bali, Minister Pandjaitan cited the increasing rate of COVID-19 infections nationwide as necessitating a delay in welcoming back foreign tourists until at least the end of 2020. He said the current plans for Indonesia are to optimize domestic tourism while waiting for the pandemic to subside and foreign visitors to visit Indonesia once again.
Speaking separately, the chairman of the Indonesian Hotel and Restaurant Association (PHRI-Badung) in Bali's Badung Regency, I Gusti Agung Ngurah Rai Suryawijaya, confirmed that the return of foreign tourists to the Island has now been officially postponed. Rai said the decision to delay international tourism's restart was because many neighboring countries that send tourists to Bali remain under lockdown.
Rai said that Australia is expected to keep its borders closed until sometime in 2021. Like Indonesia, the Australian Government is now focusing on stimulating, whenever possible, domestic tourism. But even plans to promote domestic travel remains problematic for Australia, with Victoria currently under a strict close down and shut down in mid-August.
Rai said that the Central Government in Jakarta wants Bali to strictly implement health protocols until the number of new cases declines. He said that all of Indonesia is currently considered a "red zone" closed to foreign visitors. In the meantime, the only kind of tourism underway at the moment is domestic tourism.
Rai called on Bali residents to do everything to limit the spread of COVID-19 by wearing masks, maintaining physical distancing, and avoiding gathering in large crowds. He said following these protocols will reduce the rate of new infections and send a positive image about Bali as a destination to the world. He particularly emphasized the need to follow anti-COvid-19 protocols in all Bali hotels, restaurants, and tourism objects.