All three animal parks operated by Taman Safari Indonesia – located in Bogor (West Java), Prigen (East Java), and Bali have been temporarily closed until 20 July 2021 in keeping with the Emergency Limitations on Public Movement (PPKM-Darurat) declared by President Joko Widodo.
Taman Safari's management announced the closure via a press statement issued on 03 July 2021. The Company declared its full support for the Government of Indonesia's efforts to control the spread of COVID-19 and restore the Indonesian economy.
Assurances by Taman Safari assured that despite the temporary closure of the three parks, the care and feeding of the Parks' animal collections would proceed in a normal fashion. All animals will be fed, their enclosures cleaned, and the Company's mission of animal conservation will continue uninterrupted. Daily checks on animal health will also continue performed by keepers, medical personnel, and Park curators.
Members of the public in possession of advance purchase tickets to any of the parks may reschedule their visit for a date after the current emergency.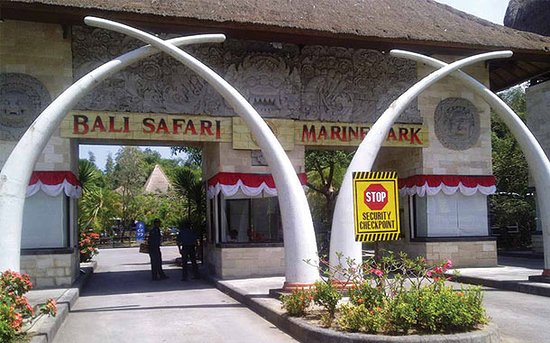 Bali Safari Park
Located just north of Bali's capital of Denpasar in Gianyar, Bali Safari Park is the 40-hectare home to more than four hundred animals representing more than sixty species, including rare and endangered species that include the Komodo dragon, orangutans, and the Island's iconic Bali Starling.
Related Link