Bali will soon be home to what will arguably be the longest and largest rooftop swimming pool with the completion of the construction of the Magnum Residence Berawa Complex in Canggu, Bali.
The rooftop pool on Bali's west coast will measure 190 meters long, making what developers claim will become the largest rooftop pool in the world, dwarfing by 44 meters the 146-meter pool that now sits atop the Marina Sands Hotel in Singapore.
Upon completion, The Magnun Residence Berawa will offer 150 luxury apartments less than 500 meters from Berawa Beach.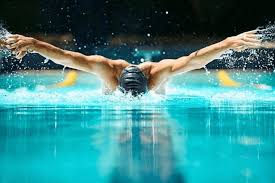 Each unit will be configured in a high-tech, Smart Home design replete with top-end furnishings.
A one-bedroom apartment measuring 81 square meters in the Residence will cost US$ 350,000. A 162 square meter unit with two bedrooms sells for US$ 590,000.
Magnum Estates is a large foreign investment property enterprise in Bali developing at least five property complexes, including Canggu, Umalas, and Sanur.
Units are being promoted to local and foreign investors as managed rental units with guaranteed rates of return.
The Magnum Residence Berawa Complex is currently under construction and scheduled for completion in 2025
Stay Informed on Bali Tourism-Related News: Subscribe to Bali Update