RadarBali.com reports that the Central Government has signaled the national economy's possibility to reopen starting from September 2021.
Luhut Binsar Pandjatan, the COVID-19 Czar who serves as the Coordinating Minister for Maritime Affairs and Investment, confirmed that President Joko Widodo has ordered the national apparatus to optimize vaccination; the 3T program (trust, trial, and travel); and the tenets of washing hands, wearing a mask and avoiding public gatherings.
In committing to the above, the Government is confident that the surge in COVID-19 cases can be brought under control, and the national economy can gradually return to productivity.
These benchmarks are generally welcomed by Bali's tourism industry but are considered "too late," with a much earlier restart to tourism demanded.
Wayan Puspa Negara, a tourism practitioner, said on Tuesday, 03 August 2021: "Not September! Today is the day to reopen the tourism destination. Those of us in Bali, especially those in Samigita (Seminyak, Legian, Kuta), are ready to open."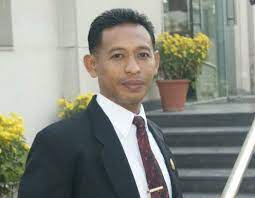 Continuing, Puspa Negara said: "We recommend to President Jokowi that the economy of Bali be open opened on 17 August 2021 as a gift on Indonesian Independence Day."
A former regional legislator Puspa Negara affirmed that Bali as a tourism destination is ready to reopen because of the verification and certification process completed for Cleanliness, Health, Safety, and Environmental Sustainability (CHSE). What's more, the main tourist areas of Ubud, Sanur, and Nusa Dua are now operated as "safe" green zones.
Puspa Negara also called on President Joko Widodo to open public facilities and allow restaurants and bars to remain open until 11:00 pm.
Puspa explained how there are 142 hotels, 132 restaurants, and 350 companies supporting tourism in the Legian area of Bali, such as art shops, spas, karaoke lounges, and alike. By opening restaurants and bars, the need for food and refreshment by tourist visitors can thereby be met, Adding: "If these places are only allowed to open until 8:00 pm, pity (the visitors) who can only eat 'nasi jingo' (rice packets) on the side of the roads. At the very least, allow these bars and restaurants to be open until 11:00 pm, or if possible 24 hours. The main thing is for health protocols to be stringent."
Puspa Negara also recommended the small-scale, medium-sized, and large-scale businesses jointly sign an integrity pact. He believes that such an integrity pact would pave the way for sanctions against any member found to be violating health protocols.