The Coordinating Minister for Maritime Affairs and Investment, Luhut Binsar Pandjaitan, who also serves as National COVID-19 Czar, says Bali will reopen when the national pandemic is brought under control. Accordingly, the National leadership plans to reopen Bali to foreign tourists in October 2021.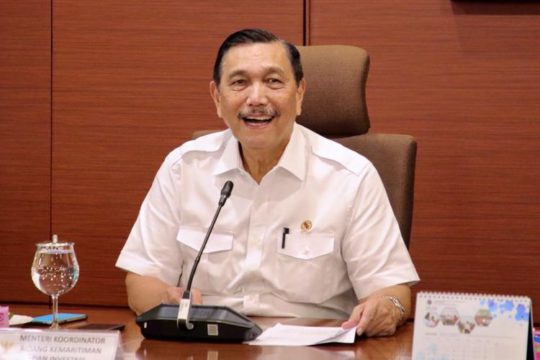 As reported by Beritabali.com, over the past few weeks, Indonesia has successfully reduced the rate of new COVID-19 infections, lowered the "positivity rate" with less than 5% of those being tested found infected, lower occupancy rates at hospitals designated to treat COVID patients. Only weeks earlier, Indonesia was in the midst of a health crisis precipitated by a surge in new infections linked to the Delta-variant of the coronavirus.
Speaking at a virtual press conference on Friday, 17 September 2021, Minister Luhut said: "I am convinced that Bali can reopen in October. With (the continuing) trend in new cases like seen today, we are confident." The Minister confirmed that he is evaluating COVID-19 contagion every week to ensure Bali can reopen in October. Adding: "We are very cautious in taking decisions because we do not want to cause a new leap in infections."
Luhut said in reopening tourism, priority would be given to visitors from countries with their infection rates for COVID-19 under control, such as New Zealand, Singapore, South Korea, and Japan.
Through Friday, 17 September 2021, Indonesia has reported 4.18 million cases of COVID-19 resulting in more than 140,000 fatalities.
Related Article