The Coordinating Minister for Maritime Affairs and Investment, Luhut Binsar Pandjaitan, said during a visit to Bali that the Island does not need foreign tourists who disrupt public order by misbehaving and breaking the law.
Speaking while visiting a new Coordinated Processing Center for Waste and Trash Management (TPST) said: "Regarding problematic tourists, I have spoken with the Governor (I Wayan Koster) expressing that misbehaving tourists are not needed in Bali. If naughty tourists and trash despoil Bali, that will destroy the Island."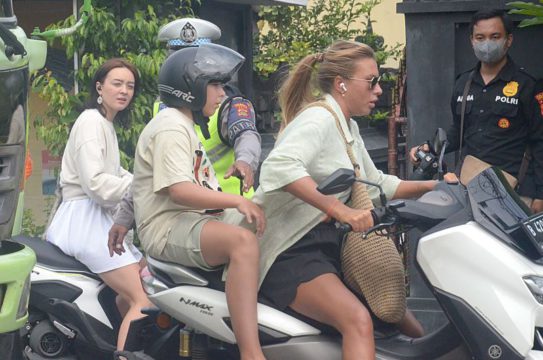 Lihut continued, stating that the central government supports all steps the Provincial Bali Government takes to discipline foreign tourists who break the laws and disregard the social norms in effect on the Island.
"The Governor knows what needs to be done," added Luhut.
Meanwhile, Governor I Wayan Koster shared that he has met with the Head of the Provincial Police, General Putu Jayan Danu Putra; the head of the Bali office for the Ministry of Law and Human Rights, Anggiat Napitupulu; representatives from immigration; and related agencies to discuss the growing problem of public order caused by foreign tourists who act outrageously and break the laws of Indonesia.
The Governor confirmed that he had formed a coordinated special team to monitor and take action against foreigners, including tourists, who disrupt public peace and order.
"On March 08, I met with the Chief of Police, the Head of the Law and Human Rights Ministry in Bali (Kemenkumham), and all related agencies to identify the laws violated by tourists and foreigners in the Province of Bali. The violations have been identified, and coordinated action will be taken," said the Governor while visiting the TPST with Minister Luhut.
Koster said the team seeking to monitor and control unruly behavior by foreigners would begin its work this month. The enforcement team would include representatives from the Provincial Government, the Bali Police, the Ministry of Law and Human Rights, Immigration, and the local enforcement agency (Satpol PP), and has begun reviewing in detail recent reports of poor behavior by foreign nationals in Bali.
Social media and local press reports in Bali have been recently awash with incidents involving foreigners in Bali, including driving motorcycles without the required documentation or helmets, driving recklessly, making false identity cards (KTP), improperly using their visas, and working illegally.
The head of the Bali Immigration Office, Barron Ichsan, quoted by the State News Agency Antara, said that from the beginning of 2023 until the second week of March, 22 foreigners had been processed by immigration officials. Barron added that five of those violating immigration rules were Russian nationals., with Russians representing the most prominent national group of scofflaws breaking immigration rules.
Bali immigration most recently deported a Russian working illegally as a professional photographer in Bali.
Related Article
Bali Waste Processing Plague by Problems
194 Foreigners Deported from Bali in 2022
Stay Informed on Bali Tourism-Related News: Subscribe to Bali Update