The Board of the Bandung Regional People's Representative Council (DPRD-Badung) has called on regional authorities to tighten supervision and control of private accommodation sources – such as villas, cottages, and similar providers.
As reported by NusaBali, the call by legislators follows the recent discovery that a villa in the Kerobokan, North Bali area of Bali had been used to host orgies and produce pornographic films. The DPRD-Bali Member said closer attention by villa owners regarding who is renting local villas and what purpose these addresses are being put, will do much to avoid the illegal and illicit use of these accommodation addresses.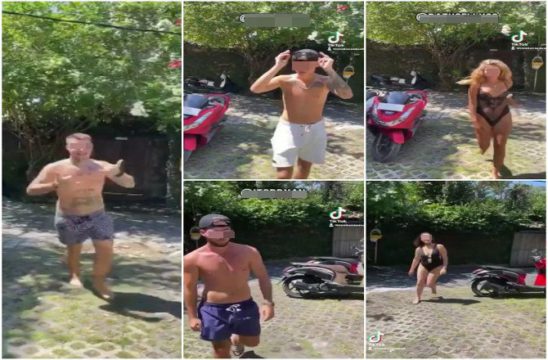 The chairman of the DPRD-Badung, Putu Parwata, said on Monday, 07 June 2021: "These illicit events are not the first of their kind in Bali. Clearly, the image of Bali has been damaged, particularly when these immoral and illicit activities take place during a period in which Bali has yet to reopen for international tourism.
NusaBali recalled how already in 2021, two noteworthy immoral and illegal incidents had occurred in Bali's Badung Regency. The first happened when a foreign tourist physically attacked a female spa therapist who refused to provide sex services. More recently, a pornographic video has been circulating featuring four foreign visitors and one local woman.
Parwata said the production of a pornographic video was possible because of inadequate supervision in the field by neighborhood officials and accommodation owners. Adding, "We ask all levels of the government to supervise and monitor the accommodation available in their respective jurisdictions." He lamented that many luxury villas are rented out at high rates but without any management or security presence, thereby permitting the tenants to do as they like during the period of their occupancy.
Parwata said local village authorities need to know all ongoing activities taking place in their surrounding areas.
The local community chief for Kerobokan Kelod, Made Wistawan, decried the production of pornography in his jurisdiction. He said severe damage had been done to Kerobokan Kelod. He is concerned that such illicit material will harm Bali's younger generation, who may view the film.
He admitted that village owners rent out their accommodation with little or no knowledge of what is happening inside the structures once the rental contract commences.