Bali has won honors from the Travelers' Choice Survey conducted by TripAdvisor – judged the World's Most Popular destination based on clicks by visitors to their well-known online travel platform.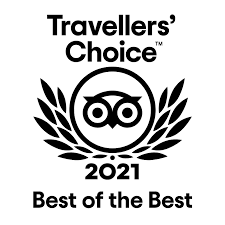 TripAdvisor has also announced its list of the "25 Best Hotels" globally as part of the online booking company's publication of Traveler's Choice Best of Best 2021.
While the best hotel in the world honors went to the Hotel Colline de France located in Gramado, Brazil, two Bali Hotels also won recognition in the TripAdvisor list of the world's best:
The Mandapa, Ritz-Carlton Reserve in Ubud, Bali ranked #6.
The Legian Bali in Seminyak ranked #7.
Best Beaches in Bali
As part of the same user's survey, three Bali Beaches were named among the 25 Best Beaches in Asia:
Kelingking Beach in Nusa Penida ranked #4 among the best beaches in Asia.
Nusa Dua Beach on the southern tip of the Island of Bali ranked #21.
Sanur Beach, also in South Bali, ranked #22.
Named the best beach in Asia was Agonda Beach in India.