RadarBali has published an economic analysis of Bali's employment picture by I Gede Heprin Prayasta, a graduate student in the Economics Faculty of Udayana University.
Prayasta's insightful analysis cites Bali's Center for Statistics (BPS-Bali) data that recorded a 5.63% unemployment rate for August 2020. That level of unemployment represents a dramatic increase from the 1.57% level of unemployment recorded one year earlier in August 2019. As a result, the Province of Bali, which enjoyed the lowest level of unemployment nationwide in August 2019, was only one year later ranked number 18 among 34 Indonesian provinces in terms of unemployment.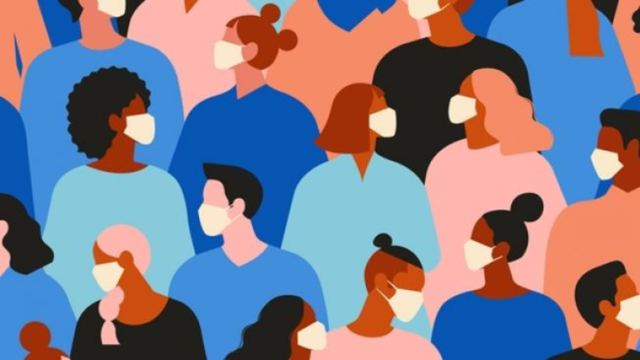 The effects of the global Pandemic have been devastating for the Island of Bali. Hundreds of thousands of people have "temporarily" been terminated from their employment, had their working hours reduced, or fired. Many of these people, living from one paycheck to the next, are now in desperate financial straits.
Bali's economic sectors suffering the worst impact of the global economic downturn are accommodation, and food and beverage providers. A 2020 National Labor Force Survey (SAKERNAS) calculated that 9.75% of the Island's total workforce derive their livelihood from these two tourism-driven sectors. Since the start of the Pandemic, unemployment in the accommodation and restaurant sectors has plunged by 3.51%.
The highly talented and resourceful workers in Bali's tourism sector have responded to the economic downturn by creating enterprises in other sectors of the Island's economy, including agriculture, commerce, and manufacturing.
Agriculture, the longstanding cornerstone of the Balinese economy, has reclaimed its pre-eminence in the daily life of the Island's people providing both sustenance and employment to many who have suddenly returned to work the land. Resourceful Balinese who grew up surrounded by traditional markets are now busily involved in the daily to-and-fro of trading for the daily necessities of life. At the same time, cottage and home industries have sprung up manufacturing everyday consumables and other merchandise lines.
Across the Island, people once formally employed in the tourism sector have, through necessity, been forced to seek employment in informal sectors of the economy. The BPS-Bali differentiates the Island's formal from informal sectors, respectively, based on people working in a salaried position and those working in areas with no fixed income.
In the current economic situation (2020), the workforce segment employed in the informal sector is pegged at 56.69%, while those still working in formal positions are put at 43.31%. The formal employment sector in Bali has declined by 6.43% over the past 12 months.
These unemployment figures do not reveal the large group of the "partially employed." Bali's total workforce is estimated at 63.21% of Bali's population – equal to 1.53 million people. For definition purposes, those employed on a full-time basis work a minimum of 35 hours per week. Authorities estimate that 891,000 thousand workers in Bali (36.79% of the total workforce) are partially employed, working less than 35 hours a week, and actively seeking additional income sources.
Compared to one year ago in 2019, the number of "partially employed" individuals has increased fourfold.
The 2020 SAKERNAS Survey estimated that 24.69% (98,180,000) of those of a "productive age" living in Bali had suffered unemployment resulting from the COVID-19 Pandemic. Those worst affected are those living in metropolitan areas where the unemployed represent 6.57% of the workforce. Unemployment rates in rural and village areas are calculated at a lower 3.61%.
The Balinese economy has shrunk -12.28% year on year since 2019.
However, on a quarter-to-quarter basis, the Balinese economy grew 1.66% in Q3 2020 compared to Q2 2020.