Bali X-Files
As reported by Kompas.com and local media in Bali, a group of 15 foreign nationals residing in South Kuta is formally protesting that the continuous "cock-a-doodle-do" of neighborhood chickens is disturbing the tranquility of their stay in Bali.
The group has even brought their complaint to the District Office (Camat) in South Kuta.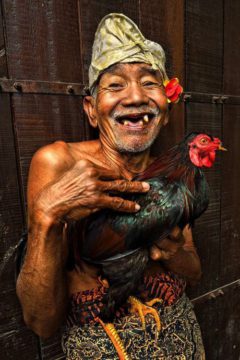 According to the Chief of Tourism for the Province of Bali, Tjok Bagus Pemayun, the group of pensioners have been residents in Bali since 2019. Tjok Bagus said on Tuesday, 07 March 2023: "They live in a boarding house with nine rooms where the foreigners have been living together since before the COVID-19 pandemic. They are long-staying guests who are pensioners holidaying in Bali. 
The letter complaining about the chickens resulted from a suggestion by an American member of the group of pensioners, with several Russians subsequently lending their support.
While sympathetic to the group's desire for peace and quiet, Bagus Pemayun suggests that foreigners sensitive to "natural village sounds" should not set up house in local residential areas but, instead, stay in tourism zones. The tourism official says the traditional Balinese way of life must be safeguarded and preserved. Part of the traditional village lifestyle of the Balinese is the popularity of raising fighting cocks that play a role in local ceremonies and games. Because of this, Bagus Pemayun explained, the government cannot forbid the care and feeding of birds, fighting cocks, household cats, or dogs.
Stay Informed on Bali Tourism-Related News: Subscribe to Bali Update