Bali Update and Balidiscovery.com are pleased to announce that their U.S.-based Chief Digital Officer, Romke de Haan, has been named to the prestigious list of Wisconsin's 34 Most Influential Asian Leaders published by ConnectBlack – Black Business Directory.
Since 2015, the Directory has recognized Wisconsin's most influential Black and Latino Leaders. In 2020, the list was expanded to include Indigenous and Asian-American leaders.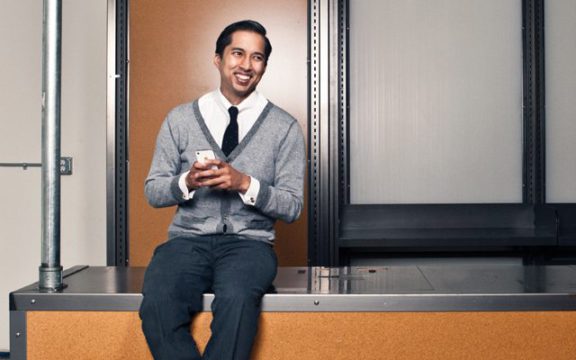 Speaking about the list, the curator of the Directory said: "It's become the most anticipated thing we do. Every year, I've intended these lists to highlight the beauty of the diversity across our state. I want kids here in Wisconsin to see role models of people who are succeeding, to know that it's possible for people of color to achieve great things here."
Those named to the 2021 listing derive from Wisconsin's Hmong, Chinese-American, Japanese-American, Pacific Islander, South Asian, and other communities.
Balidiscovery.com's Chief Digital Officer, Romke de Hann, boasts a proud heritage that links to Indonesian, Dutch, Hispanic, and American antecedents. When not bolstering Balidiscovery.com's continuing efforts to digital professionalism, Romke also works as a principal consultant for GuidePoint Security and is the founder of Ekmor Holdings. He is a graduate and former creative director for Homeboyz Interactive. This organization taps the latent talents of gang members, redirecting their energy from violent activity to website development. As a founding board member of True Skool, Romke further channeled his passion for music and youth empowerment. Later he went on to act as president for Spreenkler, a strategic planning and technology communications firm.
In 2015, Romke put his talents to work on the national level in the USA as the director of business development for 18F, an office within the General Services Administration supporting the Obama Administration.
Balidiscovery.com salutes its multi-talented Chief Digital Office, who gives generously of his time in pointing the way to our digital future. John Daniels of balidiscovery.com said Romke de Haan's recognition on a list championing diversity and talent is particularly apt, given his reputation as a top digital strategist who excels in the areas of IT modernization.
Continuing, Daniels said: "Time, and again, Romke has demonstrated the value of his divergent and holistic approach to problem-solving and management issues. His global perspective combined with his love for Indonesia as the home of his forebearers has literally 'meant the world' to Bali Discovery.com."