Bali International Film Festival has announced the American Indonesian Cultural & Educational Foundation (AICEF) Award for Cross-Cultural Filmmaking.
Balinale has established, together with AICEFF, an annual AICEF Prize for Cross-Cultural Filmmaking reserved a first or second-time feature film from filmmakers whose work is determined to robustly embrace cross-cultural themes, either in the narrative or documentary genre.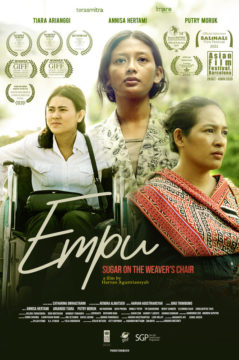 Through a generous grant from the American-Indonesian Cultural & Educational Foundation [AICEF], the feature films selected to receive the AICEF Prize tackle subjects that cross-cultural lines and advances an audience's understanding of the issues, challenges, and realities that people face in living in countries, communities or cultures with which they are unfamiliar.
To mark the 14th Edition of the Bali International Film Festival, Balinale selected Empu – Sugar on the Weaver's Chair as its inaugural AICEF Prize Winner. Directed by Harvan Agustriansyah, the narrative film portrays the stories of women in three different regions of Indonesia facing entrenched obstacles in a male-dominated society. Through necessity and their convictions, they find the strength to address social inequality, challenge the rigid boundaries of traditional rights, and prevail over societal limitations. The women featured in the film achieve self-transformation and empower themselves and those around them.
The Balinale Festival has a history of supporting critical cultural programs that benefit thousands of Indonesians and fosters relationships between Indonesia and the rest of the world through the outlet of film. "Balinale's goal is to continually strengthen ties with the global film community while exciting imaginations and interest in Indonesia's visual culture," said Deborah Gabinetti, Festival Founder.
Middlebury New Filmmakers Festival
Balinale is collaborating with the USA's highly regarded Middlebury New Filmmakers Festival (MNFF). Empu was screened at the festival on Friday, 27 August. Through assistance provided by AICEF, Agustriansyah attended the showing and fielded questions and answers following the screening.
MNFF also selected Nomad Meets the City – a documentary directed by Anji Clubb that tells the story of a former goat herder, Tumurbaatar, who labors tirelessly as a garbage truck driver in the Mongolian capital of Ulaanbaatar. Striving to secure an education for his daughter's education, the pressures of distance and separation faced by Tumurbaatar take a personal toll.
The MNFF-selected American filmmaker Anji Clubb is scheduled, circumstances permitting, to be in Bali in September to participate in the 14th Balinale.
About AICEF
The New York City based not-for-profit corporation was founded in 1971 to foster closer cultural and educational ties between the United States and Indonesia. The American-Indonesian Cultural & Educational Foundation supports film screenings, music performances, art exhibitions, and symposiums by organizations of distinction whose programs benefit and appeal to a wide range of audiences. AICEF provides overseas research grants in addition to cultural grants.
About MNFF
Middlebury New Filmmakers Festival supports, promotes, and exhibits the dynamic and imaginative efforts of first and second-time filmmakers and support emerging voices in independent filmmaking. The 7th annual Middlebury New Filmmakers Festival was held 25-29 August 2021 in Middlebury, Vermont, USA.
About Balinale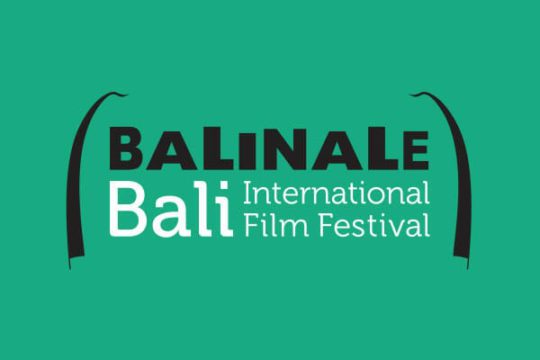 Founded by Bali Film Center in 2007, Bali International Film Festival is recognized internationally for its varied programming in promoting global and Indonesian cinema. Known for its specialized knowledge and importance in promoting Indonesia's films and related industries, it attracts leading producers, directors, and executives to explore investment opportunities. The festival acts as a platform for aspiring local filmmakers by creating education-focused initiatives and partnerships.
Balinale will take place 16-19 September 2021 as a combination of online and regulated in-person events.
Information and updates are available on the Balinale Website .