The 14th Bali International Film Festival – BALINALE is postponed from 24 September until May of 2021 due to the continuing global pandemic.
Deborah Gabinetti, the founder of BALINALE, explained the postponement, saying: "Because of the recent announcement by the Indonesia Cinema Owners Association (GPBSI) to delay the planned 29 July reopening of theaters to the general public, we decided it would be in the better interests of all of BALINALE participants to move the 14th annual Festival until May 2021."
Holding BALINALE in the early part of 2021, Gabinetti said, will reposition the Festival to maximize its exposure in the local and regional event calendar and gain a firmer foothold for Indonesia global film market.
"We aim to promote Indonesia's highly-skilled filmmakers while establishing the country as Southeast Asia's entertainment production destination of choice," she said.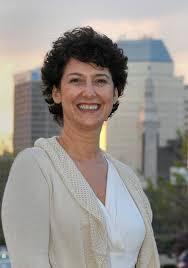 For BALINALE fans, there is also much welcome news connected with the rescheduling of the event until 2021. The rescheduled BALINALE will launch several new programs. This includes an exciting collaboration with the Hong Kong-based Asian Film Awards Academy (AFAA). AFAA highlights year-round initiatives for building regional and international audiences and playing a role in developing the Asian film industry and culture through its annual Asian Film Awards.
The Balinale-AFAA collaboration, "Hong Kong Film Gala Presentation" in Indonesia, will showcase several outstanding award-winning films and bring together film professionals from Hong Kong and Indonesia.
Gabinetti also announced the creation of the AICEF (American-Indonesian Cultural & Educational Foundation) Prize for Cross-Cultural Filmmaking through a new partnership with the highly regarded Middlebury New Filmmakers Festival is based in Vermont USA.
The AICEF Award will be presented to a pair of first or second-time feature filmmakers in the narrative or documentary genre to present their film at each Festival.
Complete details on the 2021 Festival programs will be announced soon.